"From now on, Iran will trade oil only in euros," Bijan Zanganeh told reports on the sidelines of Iran-India business conference at Tehran Chamber of Commerce.
Earlier, Tehran and New Delhi inked new contracts for additional Iranian oil exports to India with Minister Zanganeh saying that Tehran was ready to increase oil exports to India.
"We hope that India's imports of oil from Iran will increase now that the sanctions have been removed," Bijan Zanganeh told his visiting Indian counterpart Dharmendra Pradhan in Tehran.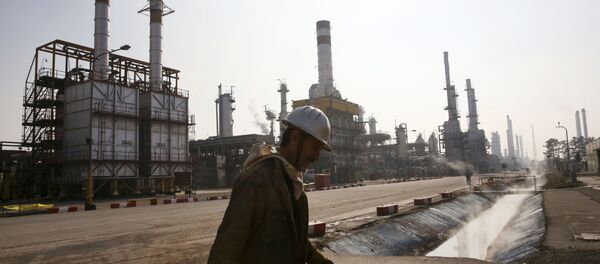 When asked whether Iran would attend the April 17 meeting of
OPEC
oil ministers in Doha to discuss  a proposed oil output freeze at January levels, Bijan Zanganeh was noncommittal saying only that the meeting was still "a way off."
Iran has refused to cap its oil output and export saying it will keep increasing its crude exports until it has reached levels attained before international sanctions were imposed on Tehran over its nuclear program.
This year the Islamic Republic plans to export 2.25 million barrels of crude a day.
Iran has switched to euro in its foreign oil trade, in a bid to cut reliance on the US dollar. After the removal of sanctions, Tehran also wants to recover in euros some of its previously frozen assets.
Tehran has also told its trading partners who owe it billions of dollars that it wants to be paid in euros rather than US dollars.
Iran was allowed to recover some of the funds frozen under US sanctions in currencies other than dollars, including the Omani rial and UAE dirham.