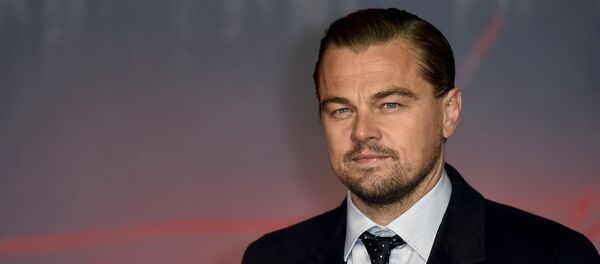 Driven largely by conservation successes in Russia, India and Nepal, the population of this endangered species has increased globally, the first time in more than a hundred years, the World Wildlife Fund (WWF) reports in a new survey.
In Russia the number of wild tigers increased from 360 to 433 individuals. The population of wild tigers in Asia also increased in recent years for the first time in decades.
However, tiger populations are not increasing in all countries. For example, in South-East Asia there has been a continued reduction in numbers, Swedish newspaper Vestmanlands Läns Tidning reported.
These estimates will be presented at the International Forum on the Preservation of Wild Tigers, which will be held in New Delhi. Its goal is to note what has changed in the four years since the first forum in St. Petersburg was held.
Back then the forum was attended by all countries which had a viable tiger population. The aim was to increase the number of wild tigers from 3200 to 6000 by 2022.
Today, the goal has been halfway met. The number of tigers in Russia has increased from 360 to 433, in Nepal from 121 to 198 and in Bhutan from 75 to 103.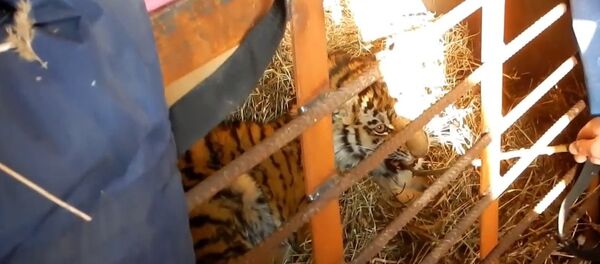 5 January 2016, 12:15 GMT
The reason for this has been an effective resistance to poachers and protection of habitats, Vestmanlands Läns Tidning reported.
Hollywood actor Leonardo DiCaprio released a statement after it was announced that the number of wild tigers had increased for the first time after 100 years in decline.
DiCaprio is a part of the WWF and is the head of Leonardo DiCaprio foundation. He has said that his organization aims to double the number of wild tigers by 2022.
Leonardo's foundation has donated over $6.2 million since 2010.
In his statement, DiCaprio said that, "Tigers are some of the most vital and beloved animals on Earth. With our partners at WWF, my Foundation has supported major efforts to double the number of tigers in the wild. In Nepal, our efforts have produced one of the greatest areas of progress in tiger conservation, which is helping drive this global increase in population. I am so proud that our collective efforts have begun to make progress toward our goal, but there is still so much to be done. I am optimistic about what can be achieved when governments, communities, conservationists and private foundations like ours come together to tackle global challenges."
© Sputnik / Alexei Druzhinin
 / Go to the mediabank
Vladimir Putin meets with Leonardo DiCaprio in St.Petersburg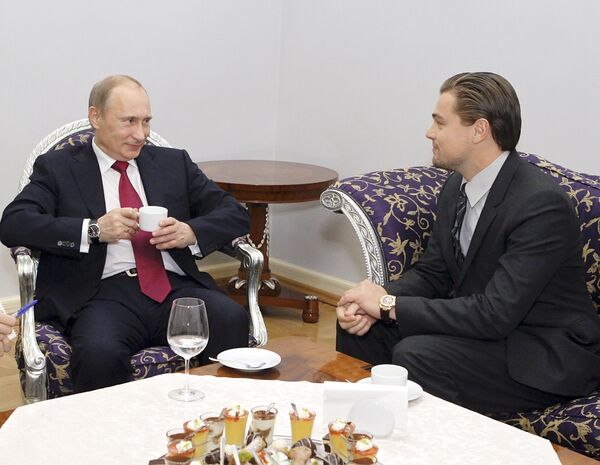 Vladimir Putin meets with Leonardo DiCaprio in St.Petersburg
© Sputnik / Alexei Druzhinin
/
An earlier census of Amur (Siberian) tigers inhabiting Russia's Far East, home to 95 per cent of the global population of Amur tigers, revealed that the big cats have increased in numbers, largely due to a conservation program launched with the support of the Russian government and through the personal efforts of President Vladimir Putin.
Organized by the Russian government with the support of the Amur Tiger Center and WWF, the current census covered over 150,000 square kilometers of the endangered animal's habitat.
According to Igor Chestin, Head of WWF-Russia, the success of the census was largely due to the commitment of Russia's political leadership and the tireless dedication of rangers and conservationists, who had to endure very difficult conditions.
"The key is strong political support. Where we have it, in countries like Russia and India, we are seeing tremendous results," said Mike Baltzer, who leads the WWF Tigers Alive Initiative.  "However, in South East Asia, where political support is weaker, we are facing a crisis. These countries stand to lose their tigers if urgent action isn't taken immediately."
Poaching, however, remains the greatest threat to wild tigers, with tiger parts still in high demand throughout Asia.
According to the WWF, in the 1940s, the population of Amur tigers fell to just 40 animals but it was brought back from the brink through conservation efforts and a ban on tiger hunting.