WASHINGTON (Sputnik) – Biden held a telephone conversation with Ukrainian President Petro Poroshenko on Thursday.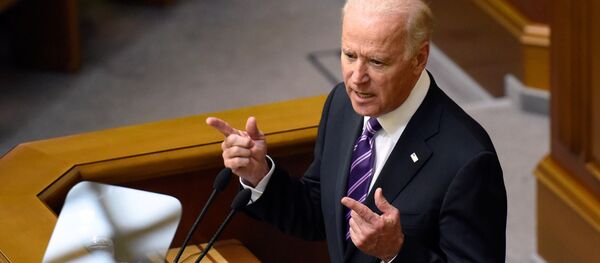 "The Vice President stressed that Ukraine must use the renewed political stability to move forward on the reforms required to secure Ukraine's future — including fulfilling Ukraine's IMF commitments. The Vice President also stressed the urgency of putting in place a new Prosecutor General who would bolster the agency's anti-corruption efforts and strongly support the work of its reformers," the White House said in a Thursday statement.
According to the statement, Biden also expressed grave concern about escalating violence in Ukraine's southeast.
According to a Thursday statement on the website of Ukraine's president, Poroshenko stressed during talks with Biden that the new Ukrainian government will continue reforms, will actively cooperate with the International Monetary Fund (IMF) and fulfill the Minsk agreements.
"In this context, Vice President Biden assured that the US will continue to support Ukraine. In particular, it was agreed that in the near future an agreement will be concluded on the allocation of a third tranche of loan guarantees in the amount of $1 billion," the statement said.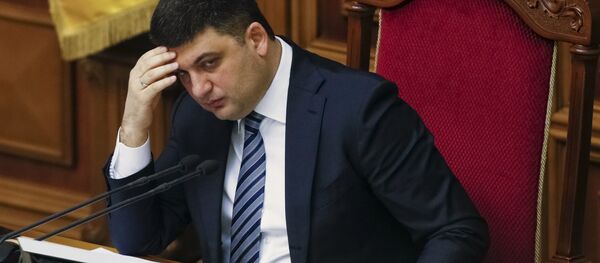 The United States has provided Ukraine with two loan guarantees worth $2 billion and hundreds of millions in other assistance.
Washington has repeatedly stressed that the enactment of reforms in Ukraine is critical to unlocking international economic assistance.
The International Monetary Fund (IMF) has pledged a $17.5 billion bailout package for Ukraine in exchange for political reforms.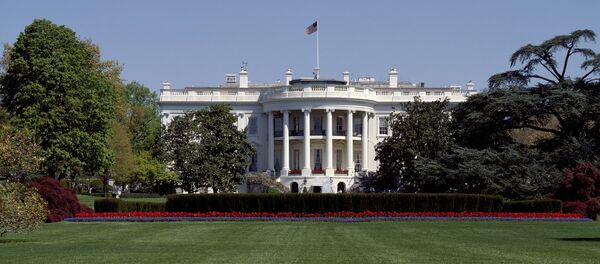 In February, IMF Managing Director Christine Lagarde announced that Ukraine risks returning to a pattern of failed economic policies characterized by slow progress in fighting corruption and influence in policymaking.
On Thursday, the Ukrainian parliament accepted Prime Minister Arseniy Yatsenyuk's resignation and proceeding to appointing Parliament speaker Groysman to the position. The parliament also relieved from office all ministers of the Yatsenyuk government with 281 votes of lawmakers.