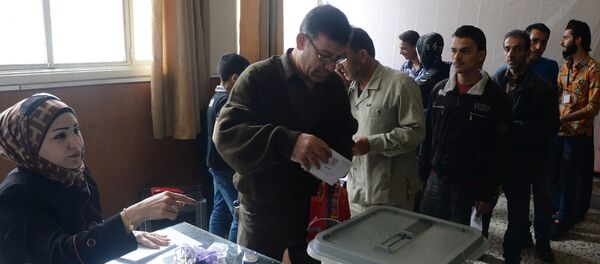 DAMASCUS (Sputnik) — The fact that residents of the besieged cities of Idlib and Raqqa are unable to participate in the
Syrian parliamentary elections
will not have a significant impact on the results, Syrian Information Minister Omran Zoubi said Friday.
"Raqqa and Idlib are cities with low populations. However, part of their residents live in other provinces that are not under the control of Islamic State. Ballot boxes have been installed for them where they live," Zoubi told Russian reporters.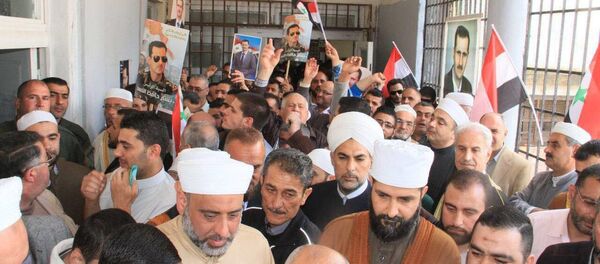 According to Zoubi, the turnout and the results of the elections will be announced soon.
Syria held parliamentary elections on Wednesday with over 3,500 candidates contesting the 250 seats in Syria's parliament. Ballot stations have been set up in 12 of Syria's 14 provinces, as the northern province of Raqqa is still under the control of the Islamic State jihadist group and the northwestern Idlib province is controlled by Nusra Front extremists. Both organizations are outlawed in Russia.