Parubiy, the founder and former leader of the Social-National Party of Ukraine, an openly fascist party styled on Hitler's Nazis that eventually mutated into the Svoboda Party, is now de facto the third most powerful politician in the country. Parubiy took his former boss Volodymyr Groysman's place last week when Groysman became prime minister, following Arseniy Yatsenyuk's resignation.
​On his very first day in office in his new post, Parubiy decided to reiterate that his position on relations with Russia has not changed since his stint as the head of Ukraine's National Security and Defense Council, where he served between February and August 2014.
"As the chairman of the National Security and Defense Council, I proposed the introduction of a visa regime with the Russian Federation. That was my position then, and it remains the same today. I believe that this is a path which we must take," the politician said, speaking to Ukraine's 1+1 television channel Thursday evening.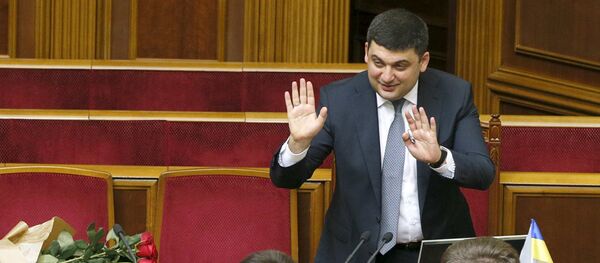 As far as breaking off diplomatic relations with Moscow altogether is concerned, Parubiy suggested that this was a possibility, but it would first be necessary to consult with diplomats and lawyers.
Incidentally, Parubiy was one of the authors of a resolution submitted to lawmakers back in February on the introduction of a visa regime. At that time, he explained that he was concerned with the fact that a majority of Russian citizens supported President Putin, and noted that this was cause to tighten "controls on each person from the aggressor-country who wants to got to Ukraine."
​Speaking to the independent Russian newspaper Svobodnaya Pressa, Ukrainian historian and political commentator Alexander Vasilyev explained that if Parubiy's proposals were ever implemented, they would have catastrophic consequences, especially for Ukraine.
"Parubiy is an outspoken Russophobe and a Nazi. For such people, any contacts, any positive platform for relations between Ukraine and Russia, are a priori unacceptable. The meaning of their lives is to do the maximum possible damage to Russian-Ukrainian relations. In this way, they reason, they will cause harm to the hated 'Moskol empire'. But since the intellectual capabilities of these people are extremely limited, they do not realize that this is a classic case of shooting oneself in the foot."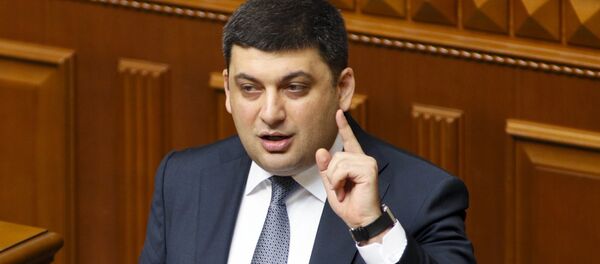 A former deputy in the Odessa City Council, Vasilyev emphasized that while Russia would suffer a setback from any break in relations, Ukraine would end up even worse off.
"I would put it this way: any steps by authorities in Kiev aimed at rupturing relations with Moscow would, undoubtedly, also create problems for Russia. This is the case because historically, Ukraine, and especially those eastern territories that the Bolsheviks transferred to Ukraine from Russia, is very important for Moscow in the geopolitical, economic and demographic sense.  That is, Russia is dependent on Ukraine."
"But Ukraine's dependence on Russia is even greater. Without Russia, and this is something openly recognized by leading Western experts' analyses, Ukraine is untenable as a state. And its entire history bears witness to this. Therefore, each time these people come up with some new tricks, hoping to do harm to Russia, they only cause more and more damage to Ukraine itself."
The visa idea, Vasilyev notes, is one such trick. "Today already it's very difficult for a Russian citizen to enter Ukraine. Russians don't travel in this direction so much as it is, and when they do, it's usually tourists who traditionally pass the time, for example, in Odessa. And of course, the lack of Russian tourists would have a negative impact" on Ukraine's economy.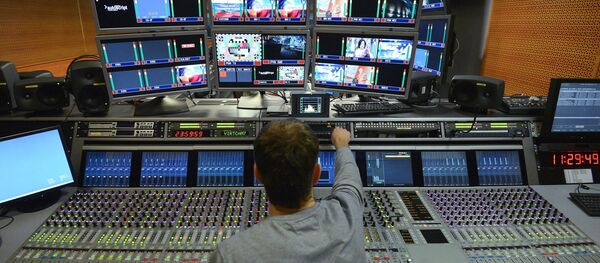 "And if we are speaking about Ukrainians that want to enter Russia, these include those who left Ukraine for political reasons, and those hiding from conscription, because they don't want to participate in the fratricidal war in the Donbass. But first and foremost, of course, the introduction of a visa regime would hit migrant workers who come to Russia to earn a living. And the structure of Ukraine's division of labor is such that most of the guest workers are actually people from Western Ukraine," the same place Parubiy himself is from.
In other words, "Parubiy would create problems particularly for that group of people. And frankly, it's unlikely that Western Ukrainians will be grateful to him for it. Ultimately, this can only lead to increased social tensions in Ukraine itself, perhaps even social upheaval of some sort."
IN his role as the House speaker, Parubiy is now factually next in line for the presidency, according to the constitution, in the event that the serving president is unable to carry out his duties. This, Svobodnaya Pressa recalls, was how former speaker Oleksandr Turchynov took over from President Viktor Yanukovych following the Maidan coup d'état.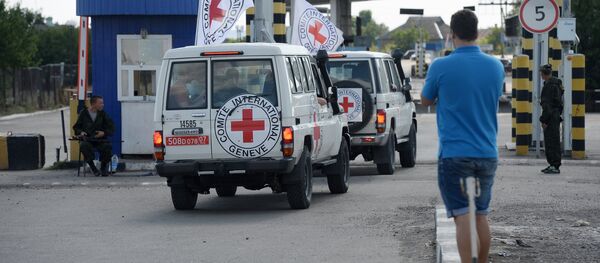 When asked whether there is any risk of the ex-fascist party leader pulling a Yanukovych-style coup on President Poroshenko, Vasilyev suggested that in his view, the prospects for such an eventuality are pretty low.
"It's unlikely that the Ukrainian ultranationalists have such a cunning plan to seize power. They simply do not have enough resources. More importantly, they have no need to do so, because their goal is not to pay pensions, be held responsible for the social sphere, or to think about how to improve the country's trade balance. For them, as I've said, what's important is to destroy all ties between Ukraine and Russia, and to maximally suppress everything Russian in Ukraine. And these goals can be achieved without seizing power, without creating problems for themselves with social and other obligations."
Parubiy's appointment to the post of speaker, Vasilyev says, is more the result of backdoor political dealings in the aftermath of events of Maidan, where he served as the commander of the ultranationalist paramilitaries which helped the 'revolutionaries' seize power. At present, he notes, Parubiy's appointment is nothing more than a gesture to former Prime Minister Yatsenyuk's parliamentary supporters to get them to support the new government.
​"As to the fact that Parubiy is an ultranationalist, that generally matters little. Even if he was a devil, horns and all, he would still get appointed, given his stake in the party quota."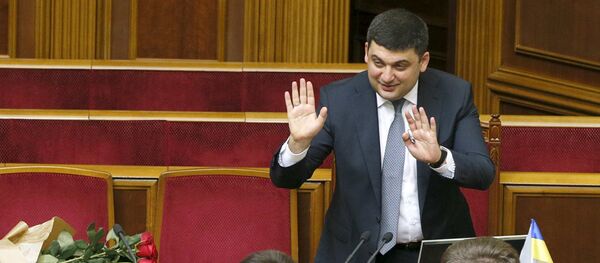 For their part, Russian officials have reacted negatively to Parubiy's appointment. According to Denis Molchanov, the deputy chief of government staff, the appointment "will not contribute to a normalization of relations between our countries' parliaments, nor to a normalization of relations between Russia and Ukraine as a whole…We know quite well the views and biography of Mr. Parubiy, especially his active role in the coup in Ukraine."
​Unfortunately, according to Ukrainian political analyst Vladimir Kornilov, it's unlikely that Western politicians and the mainstream media will react quite so negatively, or put much focus on the new speaker's neo-fascist past.
"The national socialist Parubiy has become speaker of the Verkhovna Rada. But Western analysts will continue to argue in one voice that the presence of Nazis in positions of power in Ukraine is a 'fabrication of Russian propaganda', and that in reality, neo-Nazis 'do not play any significant role in the political life of democratic Ukraine'," Kornilov said.