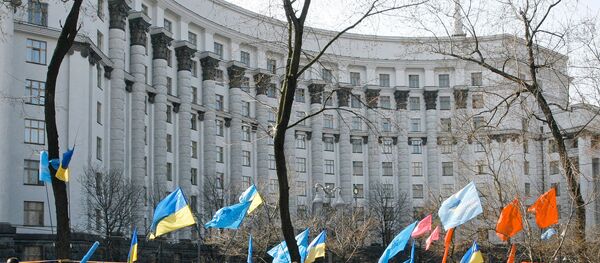 Groysman, who has served as the speaker of the Ukrainian parliament since November 2014, replaced Arseniy Yatsenyuk, who spent two years as prime minister.
The newly-appointed prime minister was born in 1978 in the west-central Ukrainian city of Vinnytsia and began working when he was just 14.
Two years later the 16-year-old was already a commercial director of two private companies. However, it seems that both companies were owned by his father.
"Groysman's father was an owner of Vinnytsia farmer's market. And Groysman himself started his working career helping his father at the market. He has started if not "from the plough-tail," then "from the counter," Konstantin Zatulin, the director of the Russian Institute for CIS Countries, told RT.
Ukrainian media does not have much to say about Groysman's career from 1995 to 2002, vaguely referring to his experience "at managing positions in commercial structures."
Always the Youngest
The new high ranking official is educated in law and public administration. However before graduating from the Interregional Academy of Personnel Management in 2003, he was elected as Vinnytsia City Council deputy in 2002, becoming the youngest deputy at the age of 24.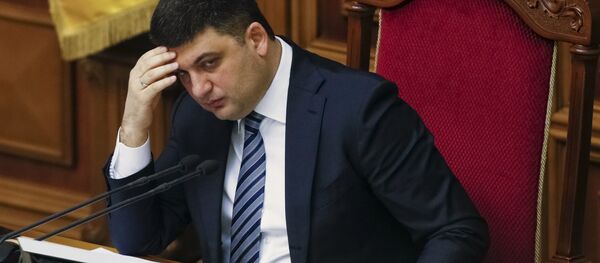 His career from then on went on an upward spiral: in 2005 Groysman was appointed a City Council secretary. In March 2006 with the support of "Nasha Ukraina" (Victor Yushchenko's party) and Yulia Tymoshenko Bloc Groysman won the election to become the mayor of Vinnytsia and in so doing became the youngest city mayor of Ukraine, at the age of 28.
Meanwhile, in 2010, Groysman graduated from the National Academy of State Administration with a specialty in Community Development Management, focusing on management at the local and regional levels.
He stayed in the position of mayor until February 2014, after being re-elected for a second term, and then moved to Kiev.
He claims it was Arseniy Yatsenyuk who offered him a vice prime minister seat in his new government.
Poroshenko's Man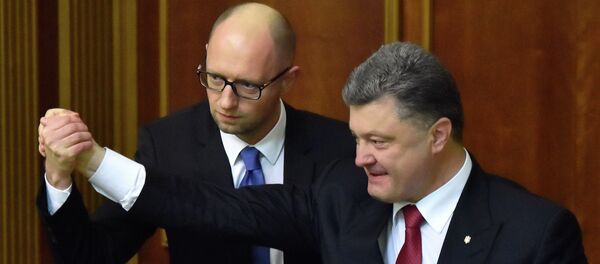 Many experts however believe that Petro Poroshenko was behind the appointment.
"He could demonstrate solid management in Vinnytsia thanks to Poroshenko's finances. He was always working with Poroshenko and for Poroshenko," President of the Center for Systems Analysis and Forecasting Rostislav Ishchenko told RT.
According to Ukrainian media, Groysman's family has been living in Vinnytsia for five generations.
Poroshenko has been developing his business in this city since the early 90's. It was Vinnytsia where Ukraine's "Chocolate king" bought the first of his notorious "Roshen" confectionary factories back in 1996.
In 2012, he opened another one there, and in 2014 Poroshenko continued through opening with a milk canning factory.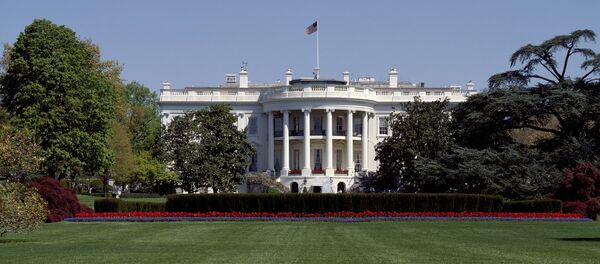 In 2014, Groysman decided to see if he could enter parliament, running snap elections as the fourth number in the presidential Petro Poroshenko Bloc. In a short time he was elected as the speaker of Ukraine's parliament, Verkhovna Rada.
"Of course, it was Poroshenko, who brought him into power. If not for Poroshenko, Groysman would not have gone for the premiership," says Rostislav Ishchenko.
Recent reports however suggested that Groysman has refused to be prime minister.
"Groysman is exchanging a good post for an attractive, but dangerous, one. He wouldn't do it on his own, this is only in the interests of Poroshenko," Ishchenko explains.
"Groysman's refusals were not an attempt to skip the responsibility. It was great bargaining," he added.
Some experts suggest that Groysman's weakness as a new head of government lies in his lack of experience and lack of independence.
Ishchenko however regards it as an advantage.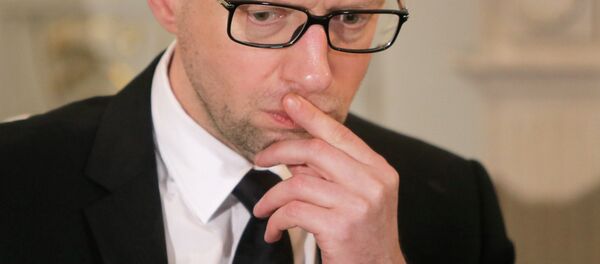 "Poroshenko needs not an executive but somewhat of a locum tenens," he says.
"If the cabinet needs to vote for something, Groysman will ensure the voting and signing of documents. Poroshenko needs a person who will prevent the forming of a full-fledged power center, as it was with Yatsenyuk," he adds.
With regards to Groysman's political views, Konstantin Zatulin suggests that they are "unsubstantial", as they "conform to the shape of the container where they currently exist."
Most of the analysts say that the new prime minister is more convenient for Russia, however they don't suggest any breakthroughs in Russian-Ukrainian relations are likely any time soon.