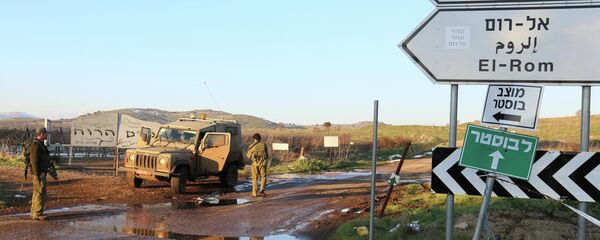 CAIRO (Sputnik) – The Council of the Arab League will hold on Thursday an extraordinary meeting at the level of permanent envoys to discuss Israeli Prime Minister's Benjamin Netanyahu remarks about the Golan Heights, local media reported Tuesday, citing Kuwait's permanent representative at the organization.
On Sunday, Netanyahu held Israel's first Cabinet meeting on the Golan Heights, declaring the territory would remain permanently under the country's control.
"Kuwait has demanded to hold this meeting to discuss the challenges due to the dangerous statements regarding the occupied Arab-Syrian Golans. These statements are steps toward escalation and constitute a blatant violation of the principles of international law and international decisions," the Kuwaiti diplomat was quoted as saying by Egypt's al-Ahram newspaper.
The meeting will be convened upon Kuwait and Bahrain's request, the daily specified.
The Golan Heights, internationally recognized as Syrian territory, was seized by Israel during the Six-Day War in 1967. In 1981, the Israeli parliament voted to annex two-thirds of the region.