The flag bearing Nazi symbols was spotted in the early morning hours. The authorities were instantly alarmed, whereupon the flag was taken down by an on-call caretaker. The event was classed as "incitement to racial hatred," writes the local newspaper Vetlanda-Posten.
​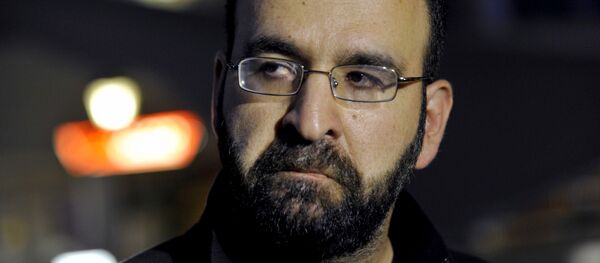 "The flag will be handed over to the police and a report is going to be made," said town mayor Magnus Färjhage to Swedish Television SVT, who also called the incident "unacceptable," but at the same time dismissed it as an "isolated case."
"Vetlanda is striving to be an open community, and this is completely at odds with our aspirations. It is truly sad," Magnus Färjhage said.
It is remarkable, however, that a Nazi flag was hoisted in the very same Vetlanda just last year on April 20, that time outside the Njudungsgymnasiet school.
Shortly after the last year's incident, the far-right Nordic Resistance Movement stated on its website (without themselves taking on the responsibility) that the flag was hoisted as a tribute to Adolf Hitler, who was born April 20, 1889. According to the Expo magazine, it is not very uncommon for extreme right-wing circles to mark the occasion.