The case of Jan Bohmermann, a 35 year-old German political satirist who recited a lewd poem about Turkish President Recep Tayyip Erdogan on his show, is not about Bohmermann's offensive remarks or the Turkish leader's response, but about German Chancellor Angela Merkel who appears to be bending under the pressure from Ankara.
"How does European humanitarianism become a road to moral surrender?" Pulitzer Prize-winning journalist Bret Stephens writes in his article for The Wall Street Journal.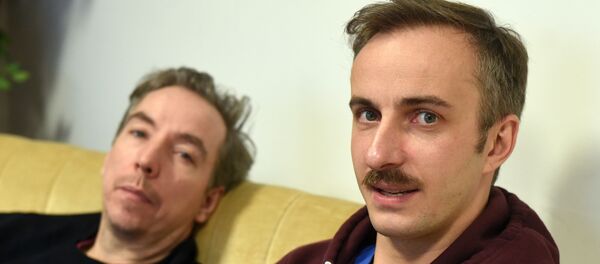 In response to an official request from Turkey, Merkel announced on April 15 that she would allow President Erdogan to pursue a lawsuit in Germany against the comic under a Wilhelmine-era law, which forbids insulting foreign leaders.
"More damagingly, the chancellor allowed the criminal case to go forward when she had the legal authority to stop it, claiming the judiciary is where the matter rightly belongs while promising to repeal the law under which the suit was brought," Stephens underscores.
Erdogan's tough response to the comic show is hardly surprising.
"The Turkish government is pursuing nearly 2,000 criminal cases against Turkish citizens accused of insulting Mr. Erdogan, some of which involve school-age children who posted material on Facebook," the journalist points out.
Interestingly enough, it is not the first time that Ankara has fumed over Germany's media criticism of Erdogan.
"One has to also recall that the Bohmermann case comes on the heels of Ankara's diplomatic demarche to have a video on German television, which parodied Erdogan as a basher of journalists who likes to build big palaces for himself, banned," prominent Turkish journalist Semih Idiz notes in his Op-Ed for The Hurriyet Daily News.
Idiz emphasizes that in the eyes of the West Erdogan has earned the reputation of "the enemy" of freedom of expression and a press freedom.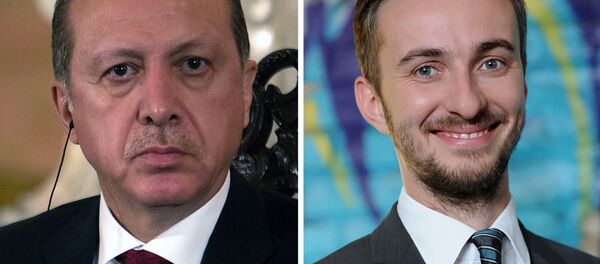 At the same time, Merkel's move is understandable: she has struck a deal with Ankara that would allow Germany to catch a break amid the ongoing refugee crisis and she does not want to ruin it.
Indeed, the Turkish government is twisting the EU's arms by demanding visa-free travel for its citizens and considerable financial aid. In return it promises to reduce the flow of asylum seekers into Europe, and most notably Germany.
"What begins in small concessions of principle generally leads to greater concessions," Stephens remarks.
However, the problem is that Merkel is now betraying "the very liberal values she claims to champion."
"By now Mr. Erdogan knows that nothing is so morally flexible as a Western politician desperate to avoid a tough choice, so expect him to find new avenues to impose his will, and his values, on a pliable Europe," he stresses.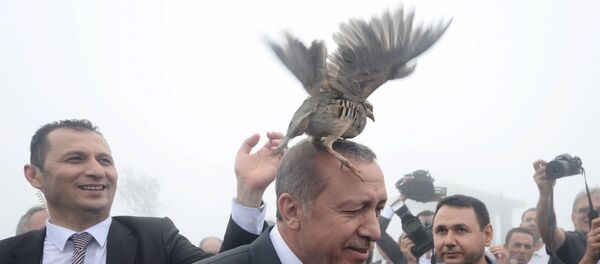 Merkel's move has
prompted heavy criticism
from Germany's left-leaning Social Democrats and Green Party's parliamentary group.
The Green Party's co-chair Anton Hofreiter called Merkel's decision to allow a probe into Bohmermann's remarks about Erdogan a "political mistake."
"I think the decision of Merkel in this form is a political mistake. Now she must live with accusations that the deal with Turkey [on curbing the refugee influx] has become more important to her than the freedom of speech," Hofreiter said in an interview with the N24 broadcaster.
Remarkably, it seems that Turkish journalists understand and share the Europeans' concerns.
"Most [in Europe] are concerned with what they see as Erdogan's attempt to carry his restrictive policies to the heart of Europe," Idiz emphasizes.
The Bohmermann case is regarded by Stephens as a test of leadership that Merkel is failing.
On the other hand, according to Idiz, the case is likely to backfire on Erdogan as well.
"Many believe that this case will backfire and turn from being a case against Bohmermann into becoming a case against Erdogan, who will have provided a platform in Europe for his critics to rail against him," the Turkish journalist concludes.