MOSCOW (Sputnik) — On Wednesday, a first Russia-NATO Council meeting at the level of permanent envoys in Brussels in two years failed to yield any significant results due to the sides' disagreement on a number of geopolitical issues.
"If NATO really wants to resume the dialogue on arms control, on strengthening Europe's stability and security on the basis of those developments, which for a long enough period served as the basis for maintaining stability in Europe, they should stop the process of strengthening its military presence along our borders. All [forces] that were sent to and has been rotating along our borders must be returned to the place of permanent deployment," Grushko told the Rossiya-24 television channel.
According to the envoy, such moves would open a window of opportunity for a dialogue on the issues that the Alliance is interested in.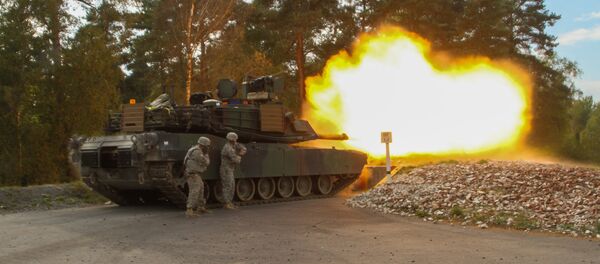 Since 2014, NATO has been building up its military presence in Europe, particularly in eastern European countries bordering Russia, including Estonia, using Moscow's alleged interference in Ukraine as a pretext for the move.
Russia has repeatedly expressed concerns over NATO's military buildup along its western borders, warning that the alliance's expansion undermines regional and global security.