WASHINGTON (Sputnik) — The United States should permanently station troops in Eastern Europe to build stronger relationships with its allies in the region, US European Command (EUCOM) nominee Gen. Curtis Scaparrotti said at a US Senate confirmation hearing on Thursday.
"A permanent brigade gives you a brigade that establishes relationships with the supporting elements of all forces from the United States as well as a more permanent relationship and long-lasting relationship with all of our allies that they work with day-to-day, and that can be done over time better than a rotational force can do it," Scaparrotti told lawmakers.
Gen. Scaparrotti was recently chosen by President Barack Obama to serve as the Commander of EUCOM and replace Gen. Philip Breedlove at NATO as the Supreme Allied Commander of Europe.
"In my opinion, positioning an aircraft carrier in the Mediterranean would send a strategic message not only to the Russians but also to ISIS [Daesh], and Iran and its proxies," Scaparrotti said in written testimony to the Senate Armed Services Committee.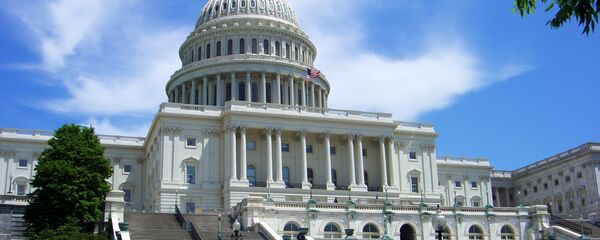 US allies in NATO, including Turkey, Romania, and Bulgaria could also be called upon to provide "alternatives" to a US carrier, Scaparrotti said.
To carry out assigned missions and exercises in the region, Russia maintains a permanent joint operational group in the Mediterranean consisting of approximately 15 warships and other vessels.
Nominee to Command NATO Forces Pledges Continuing US Military Assistance to Ukraine
"If confirmed, it will be my task to one, review the situation [in Ukraine], but secondly, I believe we should continue both assistance and aid in the kinds of assets they need in order to defend their country," Scaparrotti said in his confirmation hearing at the US Senate.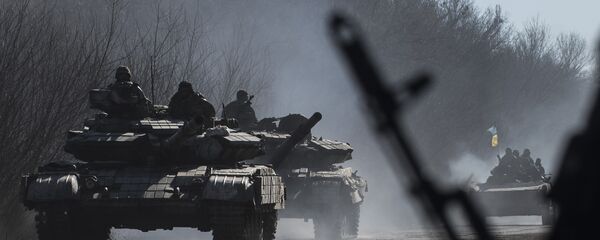 Scaparrotti added that the United States and NATO should "continue building partnership capacity" with Ukraine.
Since 2014, the United States has been providing training and defensive military equipment to Ukraine's security forces, and in late 2015 began training the country's special forces.
The US Congress has pressed the White House to deliver offensive weapons to Ukraine, however, President Barack Obama has yet to provide such assistance.
EUCOM Nominee to Keep All Options 'On the Table' in Response to Russian 'Flyovers'
The spectrum of US responses should be open in responding to recent Russian overflights near US ships and planes in Europe, Gen. Curtis Scaparrotti said.
"As we look at options [to respond], we should keep everything on the table," Scaparrotti said when asked how to respond to the recent overflights.
He added that "they [Russians] need to understand what is acceptable" when US ships and aircraft are conducting activities in international waters and airspace.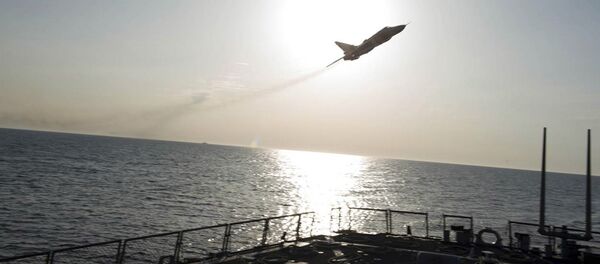 Last week, two Russian Su-24 Fencer tactical bombers flew close to the US missile destroyer Donald Cook. The United States expressed concern over the developments through Washington's defense attache in Moscow.
Earlier in the confirmation hearing, when asked if the United States would take "appropriate action" to respond to Russian actions that threaten US service members, Scaparrotti affirmed "that should be known."
The EUCOM said the Russian jets flew in a manner that resembled an attack and ignored safety advisories. According to the Russian Defense Ministry, the bombers swerved away from the US warship once they identified it.