America's influential RAND Corporation, non-profit global policy think tank, and its sponsors from the US military-industrial complex are not losing hope to make NATO member states in Europe fork out more money.
In the beginning of 2016 the think tank released a report that claimed that Russian military forces can overrun NATO's Baltic footholds in 60 hours and offered to spend about $2.7 billion on fielding seven NATO brigades in the region to "deter" a non-existent Russian threat.
"Crafting this deterrent posture would not be inexpensive in absolute terms, with annual costs perhaps running on the order of $2.7 billion. That is not a small number, but seen in the context of an Alliance with an aggregate gross domestic product in excess of $35 trillion and combined yearly defense spending of more than $1 trillion, it hardly appears unaffordable, especially in comparison with the potential costs of failing to defend NATO's most exposed and vulnerable allies-that is, of potentially inviting a devastating war, rather than deterring it," the report read.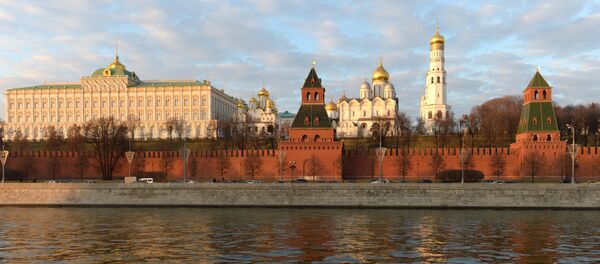 Much in the same way, David A. Shlapak and Michael W. Johnson of RAND Corporation are beating the war drum over the Russian phantom menace in their
article
for WarontheRocks.com.
The research analysts bemoan the fact that NATO's military force in Europe is "technically outranged, outgunned on the ground," quoting US Army Chief of Staff General Mark Milley.
According to the analysts, in the event of a direct military conflict between NATO and Russia on the country's northwestern borders, the Russian army — although it is only "a fraction of the size of its Soviet predecessor" — could generate a force of about 30,000-50,000 soldiers in ten days or so.
In addition, Russia could also achieve initial advantage over NATO in tanks, infantry fighting vehicles, attack helicopters, cannon artillery, long-range rocket artillery, short-range air defense, and long-range air defense.
"But the problem is not just numbers," Shlapak and Johnson note.
"The Russians field cannon and rocket artillery with significantly longer ranges than their US counterparts. Existing Army tube artillery can generally fire at targets 14 to 24 kilometers (9 to 15 miles) away. Unfortunately, the most common Russian self-propelled howitzer NATO forces would encounter in the Baltics has a range of 29 kilometers (or 19 miles). On the battlefield, these differences matter," they stress.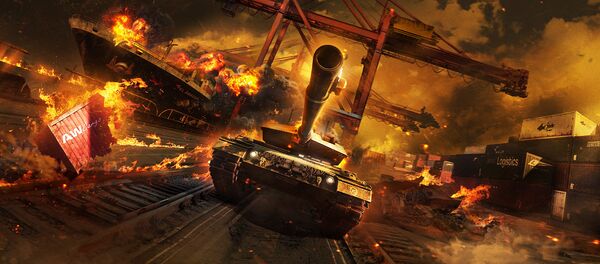 The RAND analysts call attention to the fact that Russia's tanks and IFV (Infantry Fighting Vehicles) now boast new features, more advanced armor, weapons and sensors, "and in some areas — such as active protection systems to defend against anti-tank guided missiles (ATGMs) — are superior to their Western counterparts."
But that is not all.
While the Pentagon and its NATO allies got used to the fact that airpower is the US' "trump card" they remain largely vulnerable to surface-to-air missile (SAM) defenses. The truth of the matter is that NATO forces have long had to deal with Islamic insurgents in the Middle East and Central Asia.
As for Russia, it fields "perhaps the most formidable array of surface-to-air missile (SAM) defenses in the world," the analysts write.
Furthermore, Russia possesses a "credible air force" of its own.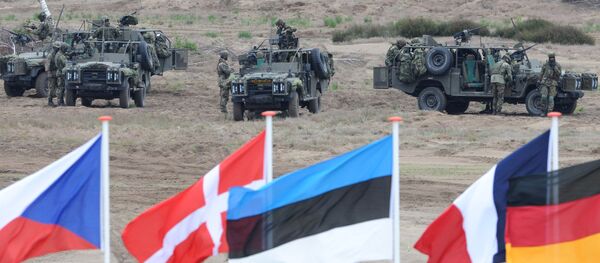 Shlapak and Johnson turn a spotlight on the fact that the EU member states have significantly reduced their armies from levels of Cold War times.
Surprisingly, RAND analysts fail to ask why the EU member states continue to decrease their military contingents. And the answer is obvious: European leaders do not consider Russia a "threat."
After describing the advantages of the Russian military force, the RAND analysts predictably turn to business issues.
According to Shlapak and Johnson, deploying more NATO brigades in Europe is not enough. NATO needs more developed logistics, robust command and control. And, of course, all these developments come with a certain "price tag." 
"Having said that, it is possible to begin restoring a more robust deterrent posture and to do so at a price tag that appears affordable in the context of an alliance with an aggregate GDP of $35 trillion," the analysts insist.
"The enlarged European Reassurance Initiative announced by the administration is a step in the right direction, though not a complete solution. Also, NATO's European members must begin making the necessary investments to fulfill their commitments to the alliance's collective defense; this is not just America's problem," they claim.
And it obviously means: the Europeans must spend more on US-made weapons.