In mid-January, Ukraine launched a cargo train from its southwestern Black Sea port of Illichivsk to China via the Trans-Caspian International Transport Route, making its way from the Black Sea to Georgia, and then on to Azerbaijan and Kazakhstan, thus joining the Chinese-led Silk Road initiative.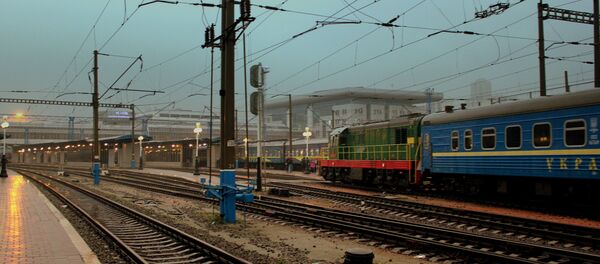 Earlier this month, it was
reported
that the pilot project was stuck at the Kazakh-Chinese border due to a lack of prospective clients ready to fill it with cargo. The train had originally been scheduled to return to Ukraine at the end of March at the latest.
On April 7, Ukrainian Railways reported that the train, still empty of cargo, had left Dostyk, southeastern Kazakhstan, to make the journey back home to Ukraine. A company spokesman explained that Ukrainian and Chinese companies already have a well-established and reliable system of logistics for goods coming to Ukraine from China.
Now, the train has finally returned home to Ukraine, a statement from the press service of Ukrainian Railways said Thursday.
Late last month, Viktor Medvedchuk, the head of the 'Ukrainian Choice' political movement, slammed Kiev's ambitious plans, suggesting that the politically motivated project had become the object of ridicule not just in Europe and Asia, but in Ukraine itself.
The train had made it to its destination in southeastern Kazakhstan on February 2, and had been held up there ever since, before the decision was made to send it home earlier this month.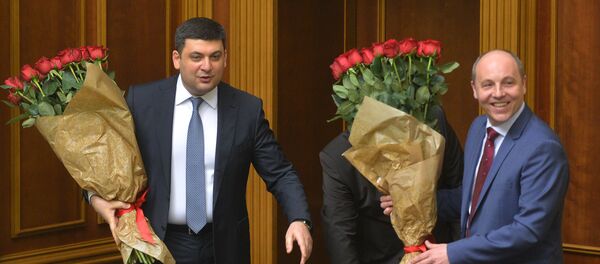 The Trans-Caspian International Transport Route, launched January 14 by Ukraine, Azerbaijan, Kazakhstan and Georgia, established a preferential tariff regime for cargo transport. The project was intended not only to bypass Russia, but do deliver cargo faster than the established Russia-based route, in a "maximum of nine days."
Speaking to Sputnik earlier this month, Russian economist Boris Shmelev explained that the new route's failure could have been anticipated, since its cost would have been twice as high as the traditional route via Russia.
The initiative is not the first time that Kiev has put political considerations above economic ones. The country prides itself in its purchase of natural gas from Europe, despite the fact that it is actually Russian gas sold to Europe and then resold to Ukraine at a higher price. Moreover, the Ukrainian Ministry of Economic Development and Trade has recently calculated that turmoil in Russian-Ukrainian relations has led to nearly $100 billion in losses for the Ukrainian economy over the last three years.