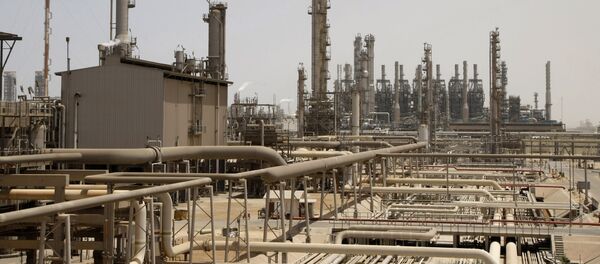 "Last spring, as the International Monetary Fund and others were predicting Saudi Arabia's reserves could stake the country for at least five years of low oil prices, the prince's team discovered the kingdom was rapidly becoming insolvent," Mohammed Al-Sheikh told Bloomberg during the agency's interview with Deputy Crown Prince Mohammed bin Salman, who is in charge of the state oil monopoly, the national investment fund, economic policy and the Ministry of Defense.
At last April's spending levels, Saudi Arabia would have gone "completely broke" within just two years, by early 2017,  said Al-Sheikh, a financial adviser to the deputy crown prince.
During the oil boom from 2010 to 2014, Saudi spending went "berserk."
Prior requirements that the king approve all contracts over 100 million riyals ($26.7 million) got looser and looser — first to 200 million, then to 300 million, then to 500 million, and then, Al-Sheikh says, the government suspended the rule altogether.
"My best guess," he said, "is that there was roughly between 80 to 100 billion dollars of inefficient spending every year, about a quarter of the entire Saudi budget."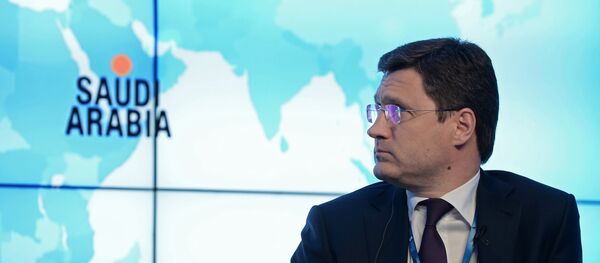 To avert calamity, the prince cut the budget by 25 percent, reinstated strict spending controls, tapped the debt markets, and began to develop the VAT and other levies. The burn rate on Saudi Arabia's cash reserves —$30 billion a month through the first half of 2015 —began to fall.
On April 25 the prince is scheduled to unveil his "Vision for the Kingdom of Saudi Arabia," — a "historic plan encompassing broad economic and social changes."
It apparently includes the creation of the world's largest sovereign wealth fund, which will eventually hold more than $2 trillion in assets — enough to buy all of Apple, Google, Microsoft, and Berkshire Hathaway, the world's four largest public companies.
The prince plans an IPO that could sell off "less than 5 percent" of Saudi Aramco, the national oil producer, which will be turned into the world's biggest industrial conglomerate.
The fund will diversify into nonpetroleum assets, hedging the kingdom's nearly total dependence on oil for revenue.
The tectonic moves "will technically make investments the source of Saudi government revenue, not oil," Bloomberg quotes the prince as saying in his interview.
"So within 20 years, we will be an economy or state that doesn't depend mainly on oil."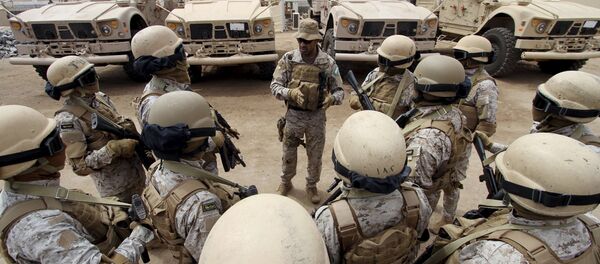 Meanwhile, Prince Mohammed bin Salman says he "doesn't care if oil prices rise or fall."
If they go up, he explains, that means more money for nonoil investments.
If they go down, Saudi Arabia, as the world's lowest-cost producer, can expand in the growing Asian market.
"We don't care about oil prices—$30 or $70, they are all the same to us," he says. "This battle is not my battle."
Last Sunday Saudi Arabia scuttled a proposed freeze of oil production at a suppliers' meeting in Qatar.
The talks failed after Saudi Arabia, Qatar and the United Arab Emirates said they wouldn't agree to a deal unless Iran joined in.
Well ahead of the meeting Tehran said it would not freeze production until it reached its pre-sanctions quota of four million barrels per day.
Iran did not participate in Sunday's talks.