IZHEVSK (Sputnik) — Russia's famed small arms manufacturer Kalashnikov Concern plans to increase its firearms sales twofold in 2017 to reach 5.8 billion rubles (some $88.6 million), as well as to begin the mass production of 10 new types of weapons, Kalashnikov CEO Alexei Krivoruchko said Wednesday.
"In addition to the development of new products, by 2017 we plan to double [our] sales of small arms to 5.8 billion rubles [165,000 pieces] and to start the mass production of not less than 10 new products," Krivoruchko told reporters.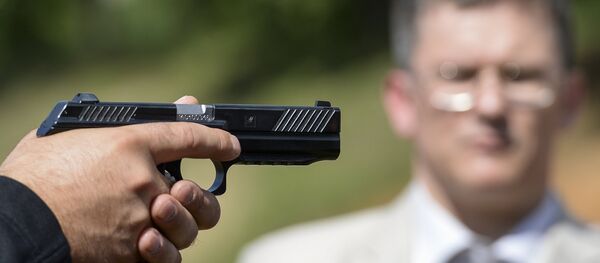 Kalashnikov is the leading Russian developer and manufacturer of automatic and sniper combat weapons, guided artillery ammunition, and a wide range of civilian products, including shotguns and sporting rifles, as well as machines and tools.
Kalashnikov Concern was created in August 2013 when the Izhmash and Izhmekh manufacturers were merged and formally renamed after the well-known Soviet assault rifle.