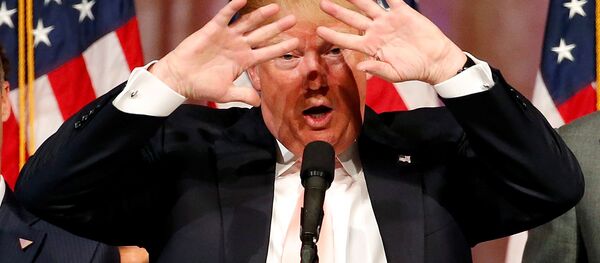 Trump's exploratory speech on foreign policy had its bright moments, with the candidate
emphasizing
that US foreign policy disasters in the Middle East threw the region into chaos, and saying that the cycle of hostility between Washington and Moscow must
come to an end
("from a position of strength only" on the US's part, naturally).
At the same time, long-standing non-interventionists including Ron Paul Institute political analyst Daniel McAdams weren't as enthusiastic about Trump's proposals, McAdams telling Sputnik that Trump's proposals are a mixed bag, since his advisors appear to be realists, and "that is not super satisfying to a non-interventionist and an anti-war person because realists…lack the philosophy…of avoiding war and avoiding entangling alliances."
Nevertheless, the neocons' incessant bashing of Trump has created the potential to make the candidate appealing to those Americans sick of aggressive policy against Russia, and those opposed to never-ending wars in the Middle East.
This holds true in the case of neocon pundit Anne Applebaum, who has previously gone so far as to say that a Trump presidency would mark "the end of the West as we know it."
Responding to Trump's foreign policy speech in an op-ed for the Washington Post, Applebaum suggested that his rhetoric was not only ridiculous and contradictory, but also dangerous (to the neocons, of course).
"On the one hand, he said that 'your friends need to know that you will stick by the agreements that you have with them.' On the other hand, he threatened to 'walk' if those same friends didn't pony up to his demands. He wants to invest heavily in the military, but he wants to stop using the military. He doesn't want to do 'nation-building' but does want to promote 'regional stability'."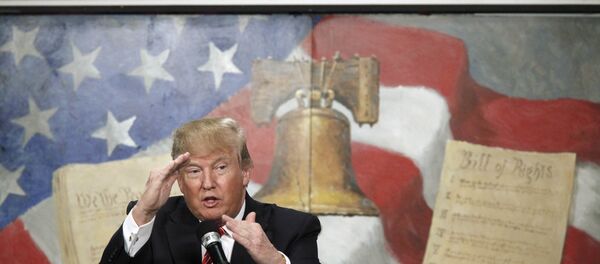 Ratcheting up the pretentiousness, Applebaum suggested that "there was no sense" that Trump even "knew what either of those terms meant," adding that unfortunately, neither may many American voters.
By the same token, she said, the 'multiple contradictions' in the speech indicate "that audiences can pick and choose their message. Isolationists and 'realists' heard what they wanted to hear. On the other hand, Trump's call to 'reinvigorate Western values and institutions' might well appeal to those voters who aren't isolationist at all. He says he likes American soldiers and wants to spend more on defense, so what's wrong?"
At the same time, "foreign audiences are already hearing different Trump messages and are picking and choosing the ones that they like. The Russians love the way he talks about foreign policy as if it were a cynical business deal, because that's exactly how President Vladimir Putin sees it.  A part of the European left is already warming up to the suggestion the United States withdraw from Europe, because that's what it has always wanted, too. And yes, all concerned will be perfectly capable of ignoring, simultaneously, all of the things about Trump that they should in theory deeply dislike."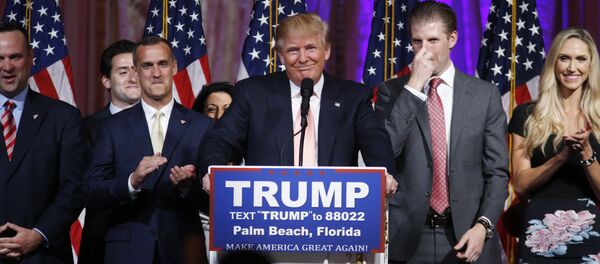 Ultimately, Trump's foreign policy proposals do appear to be somewhat contradictory and hazy, in contrast to the more principled approach proposed by Dr. Ron Paul. Nevertheless, the fact that neocons continue to throw a fit over Trump's remarks on foreign policy, despite his status as the presumptive Republican nominee, is an indication that he remains a thorn in the side of Washington's neoconservative foreign policy establishment.
At the same time, with fellow non-interventionist Bernie Sanders effectively sidelined by Hillary Clinton and the Democratic Party establishment, Trump may yet prove to be the lesser hawk compared to the former secretary of state, who voted for the Iraq war, pushed the Libyan intervention, and whose aids promoted the Maidan coup d'etat in Ukraine. In any case, Trump's 'common sense conservative' views certainly never helped him win support among hawkish Republican elites. But they have given him the ear of those sick and tired of business as usual in Washington's political and and military relationship with the rest of the world.