US foreign and defense policy strategists are alarmed, the paper writes, thanks to improving Russian and Chinese capabilities "to target US aircraft and ships, pushing the US military farther away from potential conflict zones and constraining its ability to use force in regions such as the Baltic Sea and the South China Sea."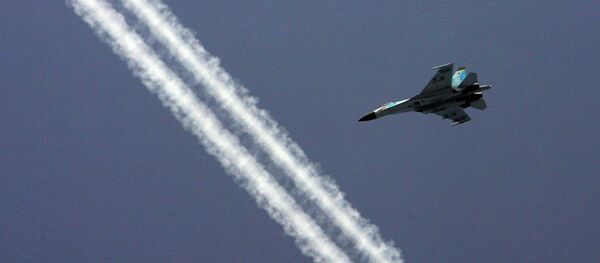 Speaking to the newspaper, Mark Gunzinger, a senior fellow at the Washington-based Center for Strategic and Budgetary Assessments, explained that after the end of the Cold War, the US military has "never really had to fight an enemy that had its own arsenal of precision-guided weapons." 
Moreover, he added, in all its military campaigns since then, Washington "was able to use air bases and other bases located fairly close to the borders of an enemy because there wasn't that much of an air and missile threat to those bases." Now, unfortunately (for Washington), "that's changing."
Moscow and Beijing, The Hill notes, are now "improving their ballistic and cruise missile technologies and hoping to create what they call 'anti-access area-denial bubbles' where they can threaten US air and ground operations. Russia is in particular presenting a challenge to the US in the Baltics region, where it has recently been harassing US aircraft and ships."
Other advances by the two countries, according to Institute for the Study of War senior analyst Chris Harmer, include improved air-to-air capabilities, stealth, advanced aerodynamics, advanced air-to-air radars and weaponry, and improved air-to-ground weaponry.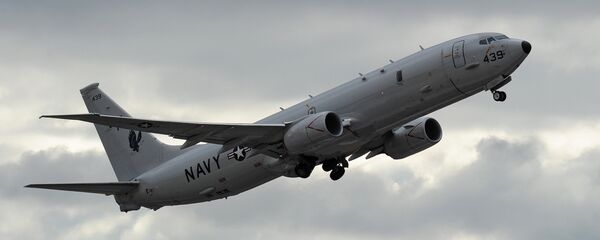 Furthermore, Harmer said, Russia and China are also eroding the US's supremacy under the world's oceans. "Chinese nuclear attack submarines are just in absolute overdrive, how quick they're building and how fast the technology is developing. And we've seen a significant increase in Russian naval activity, Russian long-range naval activity, Russian ships conducting port calls to Bandar Abbas in Iran."
Tehran too, the analyst warned, is also "making progress, and their weapons are getting more accurate," even though they "still lack a precision in their offensive weapons, and [are] still trying to obtain and develop more effective air missile defenses." At the same time, "the Iranian navy is getting a lot bigger a lot quicker than anybody expected."
The US response, The Hill suggests, has been to try and keep ahead of their strategic competitors, with "the Pentagon…focusing on developing high-end weapons systems that can avoid detection even in close quarters, like the B-21 long-range stealth bomber," a $550 million apiece fifth-generation precision attack bomber expected to be introduced in the mid-2020s.
Washington is also working with its allies, including the UK, to get them to buy the advanced US weaponry. 
"That includes the F-35 Joint Strike Fighter, a fifth-generation stealth fighter [with a projected program cost of over $1.5 trillion]; the P-8 Poseidon, a maritime patrol aircraft designed to detect foreign submarines and ships [program cost $33 billion]; and the Trident Class II D5 missile, which deploy[s] from US and Royal Navy ballistic missile submarines," The Hill explained.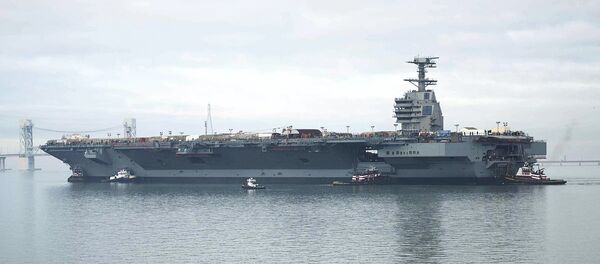 Deputy Defense Secretary Robert Work told the newspaper the British-American 25-year defense plan signed last year is aimed at allowing the two countries to be "interoperable in these high-end fights…If we ever projected power around the globe and the UK government said 'We're with you,' we'd be interoperable from the top to the bottom."
Today, Harmer emphasized, Russian and particularly Chinese R&D spending are of particular concern. This is especially true in light of Beijing's propensity for obtaining design elements via hacking. "Today, we're capable of losing in 10 seconds via cybercrime 10 years' worth of research and development. And especially for the Chinese that's been a big help to them in closing the gap," the analyst noted.
At the same time, defense consultant Norman Friedman admitted, the biggest problem for the Pentagon has been "overcoming a very sclerotic system of acquisition," which is slow and extremely wasteful. The current system, he warned, is "not fast enough, and it's extremely poor judgment about the costs of programs, how much they should run, lack of ruthlessness…an [in]ability for someone at the top for many years to stand back and say, 'this is stupid'."
Ultimately, The Hill says, experts agree that "they don't see any fixes to the shrinking technological gap anytime soon. Defense Secretary Ash Carter, House Armed Services Committee Chairman Mac Thornberry (R-Texas) and Senate Armed Services Committee Chairman John McCain (R-Arizona) have introduced reforms to fix the acquisition system, but experts say it's too early to tell if their reforms are working."

Unfortunately, the question the newspaper doesn't ask is what business the US has attempting to 'project power' around the globe, especially near the borders of its rising geostrategic competitors, Russia and China, whose technological advances they are apparently so worried about. 
Nor does The Hill, nor the officials and think tank experts it queries, ask how Russia and China, who's combined defense budgets are still over three times smaller than that of the US, are able to threaten Washington's global military superiority. The answer, to outside observers, is obvious. As the US's post-Cold War hegemony wanes, and alternative centers of power rise, so too does Washington's capacity to maintain military and technological superiority worldwide. Unfortunately, Washington doesn't yet seem to understand this.