MOSCOW (Sputnik) — Earlier in the day, Russian Foreign Minister Sergei Lavrov told Sputnik that the actions of Turkey in Syria and Iraq, where it has its forces without Baghdad's consent, demonstrate expansionist motives, "neo-Ottoman ambitions: to spread its influence to expand the territory."
"What is the interest of Russia, France or other European countries is to stop terrorism. What is the interest of Mr, Erdogan is to try to continue the expansion of his land, to take a part of the Syrian territory," Thierry Mariani told Sputnik.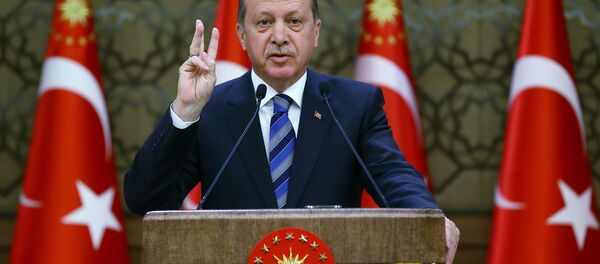 He stressed that Turkey has been playing "a very strange game over the past month," by trying in one hand to negotiate with Europe its speedy accession to the European Union, and on the other hand being involved in the "trade of oil to fund terrorist organizations."
"The question is whether it is possible to trust Mr. Erdogan. My answer is no," Mariani said.
Syria has been mired in civil war since March 2011, with government forces loyal to Syrian President Bashar Assad fighting numerous opposition factions and extremist groups.