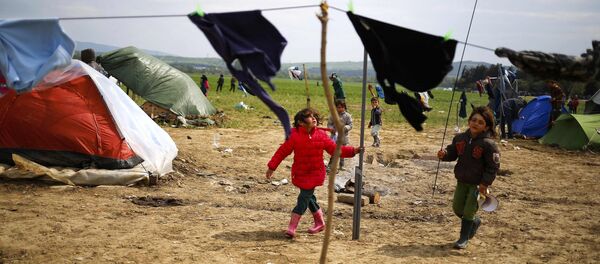 According to the "pay-to-not-play" option proposed by the
European Commission
, a country not wishing to let in migrants will have to pay 250,000 euros for every migrant they turn back.
The new system will take effect if a country receives more than 150 percent of its "fair share" of asylum seekers in a year — a level calculated on the basis of population and national income.
The punitive financial pay-off clause, aimed at overhauling the EU's strategy for dealing with the migration crisis, one of the most contentious parts of the European Commission's proposed revision of the so-called Dublin asylum regulation.
Poland has rejected any arrangement based on mandatory migrant distribution quotas.
"This mechanism is only adding to the flow on migrants streaming into Europe," Polish Interior Minister Mariusz Blaszczak said.
The EU is struggling to respond to a surge of desperate migrants that has resulted in more than 3,000 deaths, with many perishing or missing in the Mediterranean.
According to the EU's border agency Frontex, there were 1.8 million illegal border crossings into the EU in 2015, six times higher than the previous record in 2014.