In the Tuesday primaries, Bernie Sanders triumphed over Hilary Clinton. Speaking at a rally after his victory, Mr. Sanders stated he still has a narrow path to win the Democratic nomination, but acknowledged the fight would be tough.
However, analysts note that Sanders' victory in Indiana will not slow the former secretary from clinching the Democratic nomination, as she already has the needed 92 percent of the delegates.
"The Democrats allocate their delegates proportionally, so Sanders is really way too far behind to catch up," Robert Boatright, Associate Professor of American politics at Clark University, said in an interview with Sputnik.
Although many voters still remain undecided, the recent events clear a path to a likely face-off between Trump and Clinton in the November elections.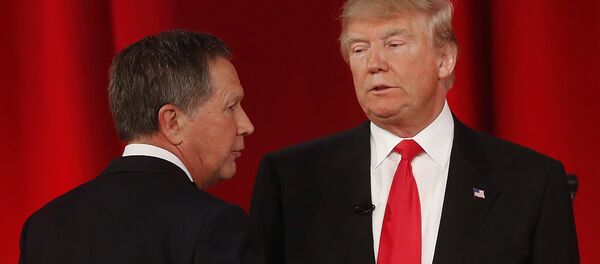 Recently Republican presidential candidate Ted Cruz dropped out of the race, following a crushing defeat to his main rival — Donald Trump — in Indiana. Another candidate from the Republican Party governor John Kasich has stopped his presidential campaign, as his senior campaign manager confirmed Wednesday, making Trump the only candidate from the Republican Party so far.
"I don't see any way that the Republicans can stop him [Trump] at this point," Boatright said, commenting on the current election campaign.
Commenting on a possible fight between Trump and Clinton, Boatright stressed that Clinton might have a more advantageous position over Trump due to her previous experience and a large pool of donors.
"The important thing about Clinton we need to keep in mind though is that she has plenty of experience running for office. […] People know about Hillary Clinton, people have made up their mind about her and they haven't really made up their mind about Trump," the expert said.
Moreover, "Clinton has a very large donor pool which she can raise money from. She has people who contributed to a primary campaign and she has people who are traditional Democratic donors," Boatright added.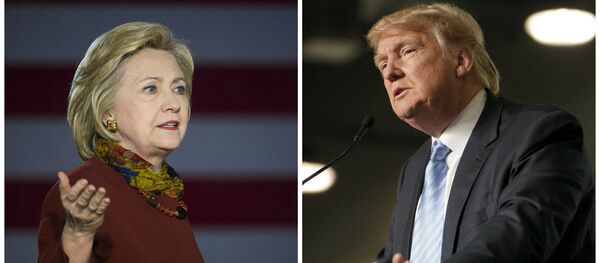 According to Boatright, the outcome of the election might depend on how Trump will further succeed in the poll.
"If he continues to have the sorts of numbers that he had over the past few weeks, I think he will have some difficulties being financially competitive with Clinton," the expert said.
He also didn't exclude the possibility that a third candidate may emerge within the party and "scramble things a bit".