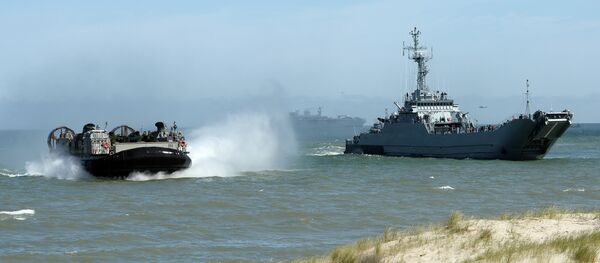 MOSCOW (Sputnik) – Peskov commented on a recent statement by NATO Commander Curtis Scaparrotti for the Alliance's members to be constantly ready to counter threats from Russia and terrorists.
On Wednesday, Scaparrotti assumed command of the NATO forces in Europe. During the change of command ceremony, he named Russia as one of the Alliance's main challenges, stating that NATO must enhance its level of readiness and be prepared "to fight tonight if the deterrence fails."
"We've repeatedly said that Russia doesn't present a threat to anyone. Russia is consistently in favor of mutually beneficial cooperation while taking into account the interests of all of its partners… But at the same time, Russia obviously cannot ignore any actions that directly or potentially could present a threat to its national interests."