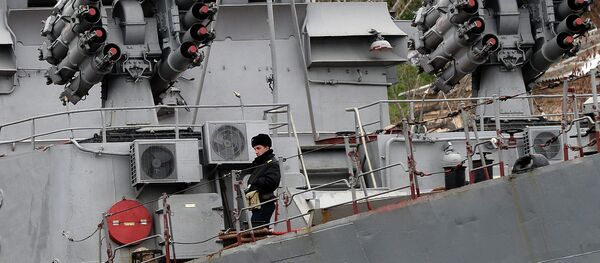 MOSCOW (Sputnik) – The crew's tasks include accomplishing objectives within a permanent Russian Navy task force in the Mediterranean, which currently includes over 10 warships and support ships of the Black Sea, Pacific and Northern fleets.
"Today the Black Sea Fleet patrol ship Ladny, having completed the cycle of preparatory activities, left Sevastopol for a long voyage," Capt. 1st Rank Vyacheslav Trukhachev told reporters.
Russia began a military build-up in the Mediterranean in 2012 and officially set up a standing navy under special offshore maritime zone operation command the following year, normally consisting of 10 ships and support vessels on a rotational basis.