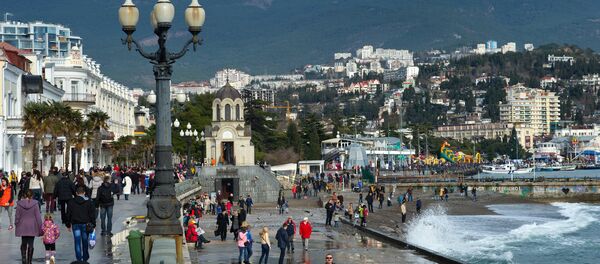 KIEV (Sputnik) – According to a Facebook statement posted by the press center of Kiev's military operation in Donbass on Thursday, "more than half" of the shelling instances occurred during nighttime.
Kiev launched a special military operation in Ukraine's southeast in April 2014, after local residents refused to recognize the new Ukrainian authorities, which came to power as a result of a coup.
In February 2015, a peace agreement was signed between Ukraine's conflicting sides in the Belarusian capital, Minsk, after marathon talks of the Normandy Four leaders. The deal stipulates a full ceasefire, a weapons withdrawal from the line of contact in eastern Ukraine, an all-for-all prisoner exchange and constitutional reforms, which would give a special status to the self-proclaimed Donetsk and Lugansk people's republics in the southeast.
On Saturday, German Foreign Minister Frank-Walter Steinmeier said that a meeting of the Normandy Four foreign ministers is expected to take place in Berlin on May 11.
The Normandy Four, comprising Russia, Germany, Ukraine and France, was established in the summer of 2014 when the leaders of the four countries met on the sidelines of D-Day commemorations in Normandy, France to discuss the Ukrainian crisis.