The North Atlantic Alliance is beefing up its military presence in the Baltic states and in Poland — in close proximity to Russia's western border, Stephen F. Cohen, professor emeritus of Russian studies at New York University and Princeton University, noted in his recent interview on The John Batchelor Show.
In this context Moscow's decision to send its planes to inspect a US warship, the USS Donald Cook, which was maneuvering not far from Russia's military-naval base at Kaliningrad, is understandable, the professor noted, calling attention to the fact that the guided-missile destroyer USS Donald Cook "is not a fishing boat."
"I watched NATO move ever closer to Russia's borders on land, in the air and in the sea and it is all being presented in the United States as Russia's provocation. One military guy even said: 'Putin is moving his troops closer to NATO'… NATO is moving closer to Russia, Russia doesn't move. It is where it is. It's NATO that has been on the move ever since the 1990s," Professor Cohen underscored.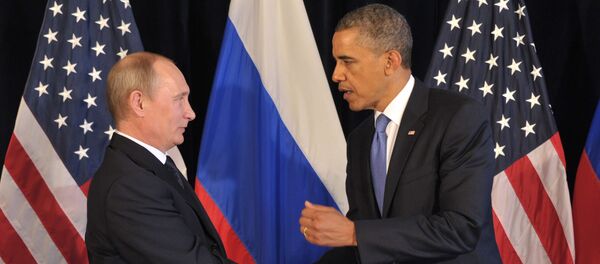 Russia is reacting to NATO's maneuvers and all this is presented as "Putin's aggression" against Europe, the Baltic states, and NATO.
It is worth mentioning that although the US guided-missile destroyer was sailing in international waters it was only 70 nautical miles from Russian territory.
Commenting on the issue, British political analyst Finian Cunningham wrote in his article for Sputnik:
"Let's run that scenario in reverse to highlight how "American exceptionalism" has become a chronic condition of irrational double-think. If a Russian warship was to approach the US coastline in similar fashion — even if theoretically in international waters — we can be sure that US fighter jets would be scrambled and forcefully deployed. The Russian ambassador would also probably be summoned in Washington."
"The fundamental question is: who is provoking whom," Professor Cohen underscored.
"It's hard to see where Russia is threatening NATO, it is responding to what NATO is doing," he stressed.
To complicate matters further, such NATO moves can only stir memories of the Nazi German invasion in 1941 in Russian minds — the last time such a considerable military force mobilized on the country's western border.
"If you see this through Russia's eyes there has not been any formidable military force amassed on its borders since the German invasion in 1941. And that might be the most searing living memory in Russia. Twenty seven point five million Soviets died in that war [the Great Patriotic War]," the American scholar pointed out.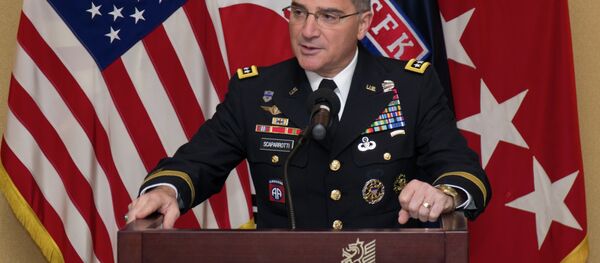 The US academic stressed that it is becoming clear that Washington's party of war is succeeding in undermining the potential détente between Russia and the United States. There was a possibility that the US-Russia brokered ceasefire in Syria would facilitate the rapprochement between Moscow and Washington. Unfortunately, things are getting worse: "US war party or sanctions party" has unleashed an all-out media campaign against any cooperation with Russia.
Meanwhile NATO's new supreme commander US General Curtis Scaparrotti, Philip Breedlove's successor, has signaled the alliance would continue its military buildup in Eastern Europe "against a resurgent Russia."
"We face a resurgent Russia and its aggressive behavior that challenges international norms," Scaparrotti said in an official statement earlier this week.
The US general added that NATO must be "ready to fight should deterrence fail."
Scaparrotti is also championing the plan to deploy a third permanent military brigade of American troops in Europe. It should be noted that presently about 65,000 US military personnel are permanently stationed in Europe.
The question remains open whether Washington policymakers are sleepwalking toward direct confrontation with Russia or whether they actively seek it, Cohen asked.