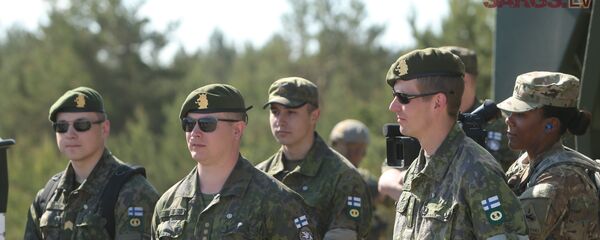 Nowadays, a whole 37 percent of all Swedes think that joining NATO is a good idea, a survey conducted by the SOM Institute at Gothenburg University revealed. Meanwhile, only 31 percent believe Sweden should continue its time-tested policy of non-alignment.
The increase is largely blamed on Russia's "aggressive" behavior, an expert panel from the University of Gothenburg and the Chalmers University wrote in a debate article in Dagens Nyheter. Remarkably, support for reestablishing compulsory military service has also been on the rise (51 percent in favor, compared with 40 percent in 2013).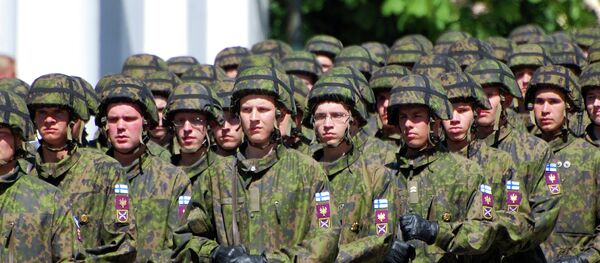 Meanwhile, the US clearly wants to see Sweden as a leading nation in the Baltic region, now facing a "menacing" Russia.
"Together we can put a stop to the scare-mongering policy and ensure we have a safe Baltic Sea Region and a secure Scandinavia. The US remains present in this area, and we will ensure that NATO stands as strong as possible," US Deputy Defense Secretary Robert Work said last week during a working visit to Sweden, which was marked by unity and mutual praise, whereas the sensitive issue of Swedish membership in NATO was avoided altogether.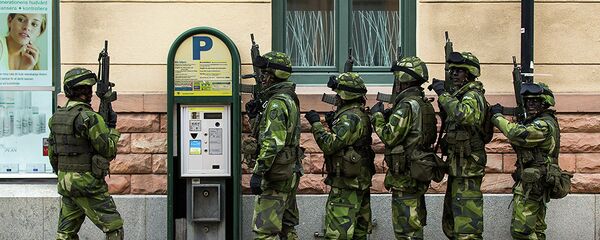 Over the past years, Russia has been repeatedly used as a scapegoat to boost Sweden's defense outlay. Still, Sweden is lagging behind in terms of military expenditure in relation to the country's GDP, compared to its Nordic neighbors, a recent report from Swedish Defense Research Agency (
FOI
) confirmed. According to the report, Norway is the undisputed leader among the Nordics regarding defense outlay per capita.
At the same time the researchers witnessed a tendency for all Nordic countries except Denmark to increase their defense spending. According to the report, Finland feels it is necessary to fight off "a full-scale invasion" (no less!), while Sweden and Norway are planning for "an armed attack." Denmark, on the other hand, being geographically less open to the Russian threat, is instead planning to reduce its defense spending in the coming years.

For now, Russian-Swedish relations seem to have reached a new all-time low, especially in light of Sweden's paranoid fear of Russia. No joint military exercises, a stoppage of research contacts and a resolute refusal to take part in events at the Russian Embassy. These are the consequences of Sweden's frozen military relations with Russia. "It is important not to engage in activities that may be exploited for propaganda purposes," Johan Lagerlöf of the Defense Ministry told
Swedish Radio
.
At present, only the Swedish Civil Contingencies Agency (MSB) still participates in multilateral activities with Russia, such as the Barents Rescue international exercise. However, bilateral contacts have virtually ceased. According to Communications Director Svante Werger, the aim is to avoid becoming a pawn in the Russian information war.
"We think it is important not to risk situations where Russia can benefit from cooperation with Sweden from a propaganda perspective. This can be used to create legitimacy in other dubious contexts," he told Swedish Radio.