Over the weekend, Donald Trump appeared in a series of morning news shows making vague promises about increasing the minimum wage and raising taxes on the wealthy. Political pundits have described this as the billionaire's gearing up for the general election, presenting himself as more moderate.
Still, as Jamelle Bouie writes for Slate, Trump could find a convincing pivot to the center nearly impossible, arguing that "if there's one constant in Trump's rhetoric, from his role in the 'birther' movement five years ago to his present campaign, it's his nativism, his anti-Muslim attitudes, his assorted flavors of bigotry."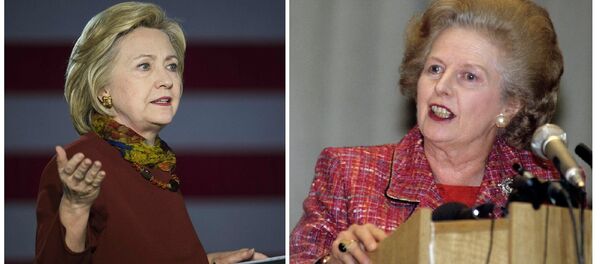 As unclear as his economic policy may be, he appears to be trying to position himself to the left of former Secretary of State Hillary Clinton, in terms of labor issues, and at least one American constituency finds Trump's statements convincing enough to run away from him as fast as possible.
According to a new analysis, Wall Street donors have begun donating to Clinton's campaign en masse. She "has raised $4.2 million in total from Wall Street, $344,000 of which was contributed in March alone," a Wall Street Journal report reads.
The uptick began soon after former Florida Gov. Jeb Bush and Florida Sen. Marco Rubio dropped out of the race.
"…More than 500 donors, including many Wall Street executives, who gave more than $200 to a Republican who later dropped out, including Mssrs. Bush and Rubio, have since given to Mrs. Clinton," the report reads.
The increase in Clinton's Wall Street donations is especially noteworthy when compared with the amount contributed to Trump's campaign.
"…The former secretary of state received 53 percent of the donations from Wall Street in March, up from 32 percent last year and 33 percent in January through February, as the nominating contests began.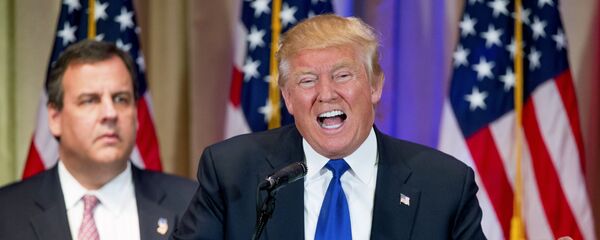 "Trump, by contrast, hasn't garnered more than 1 percent of Wall Street contributions in any month through March."
All in all, the former Secretary of State has received a third of all donations made by business during this election cycle.
Wall Street executives aren't the only ones turning to Clinton in light of Trump's likely nomination. Many leading conservatives are openly endorsing the idea of crossing party lines to support the former first lady. Ben Howe, for instance, founder of conservative political blog Red State, has indicated his intention to vote for Clinton in the general election. Other prominent Republicans, including Senator Lindsey Graham and House Speaker Paul Ryan, have refused to endorse the billionaire.