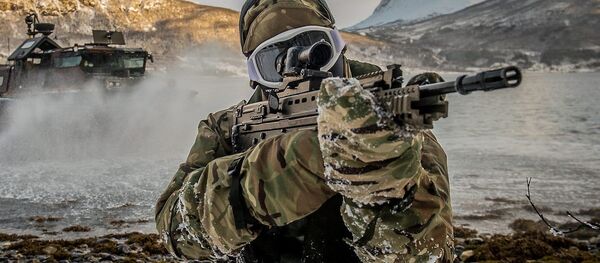 According to the latest poll conducted by YouGov, Russian President Vladimir Putin has been listed sixth among the most admired men in the world in 2016.
So, who is Vladimir Putin, American popular radio host John Batchelor asked: the greatest statesman of the 21st century or the greatest villain?
Stephen F. Cohen, professor emeritus of Russian studies at New York University and Princeton University, stresses that the threat allegedly posed by Russia and its leader has been tremendously exaggerated in the West.
The US academic called attention to the fact that the "orthodox American political media-narrative of the Cold War" depicts Vladimir Putin as an evildoer. However, there is no evidence to support such claims — nothing that could be presented in a courtroom, Cohen remarked.
Whether one likes it or not, the road to American national security runs through Moscow, the US academic underscored.
"The road to American national security runs through Moscow. So, to the extent we demonize and reject Putin, we are systematically undermining our national security, whether we are talking about the nuclear proliferation, terrorism, the environment, the international economy — whichever subject, this demonization of Putin is a systematic disregard of American national security," Cohen emphasized in his interview on The John Batchelor Show.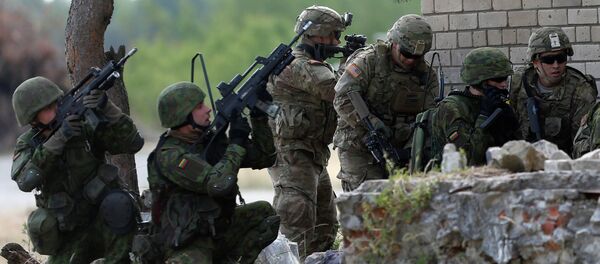 Still, the core of Putin's demonization is the attempt to present the Russian leader as an "aggressor."
Cohen offers to take a walk down memory lane back to 2001.
Following the 9/11 terror attack, Russia hastened to lend Washington a hand.
"After 9/11 he [Vladimir Putin] lent to George W. Bush military assets, intelligence, transit routes he had to Afghanistan and greatly helped the American land war against the Taliban. Putin's assistance saved hundreds, maybe thousands of American lives," Professor Cohen narrated.
But what did then US president George W. Bush do in response?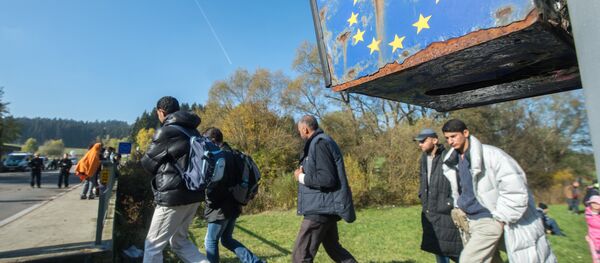 While Moscow was seeking equal partnership with Washington, Bush launched the second round of NATO expansion toward Russia's borders and unilaterally withdrew from the Anti-Ballistic Missile (ABM) Treaty.
To add insult to injury, Bush indulged then Georgian president Mikheil Saakashvili's military adventurism and closed his eyes to Georgian aggression against South Ossetia in August 2008.
Bush's moves dealt a severe blow to Moscow's trust in Washington.
But that has not averted Vladimir Putin from giving Washington his helping hand again and again. Cohen recalled that it was Putin who convinced Damascus to eradicate its chemical weapons stockpiles, breaking the dangerous stalemate in the Middle East. It was Putin who helped to strike the nuclear deal between the West and Iran, limiting Tehran's atomic weapons capability.
And, of course, it is Russia's significant contribution to the major military defeats of Daesh in Syria in 2015-2016 and the liberation of Palmyra.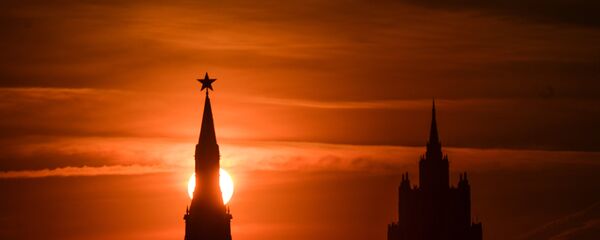 Taking a look back at the history of US-Russian relations between 2000 and 2016, the American professor concluded that Putin has been "less an 'aggressive' foreign policy leader than a reactive leader."
In the light of the recent NATO military buildup in close proximity to Russia's borders the question arises, "who is 'aggressing' against whom"?
However, Russia has already got up off its knees due to Vladimir Putin's policies, Cohen noted. It is neither a weak nor an isolated country.
In much the same way Gilbert Doctorow, the European Coordinator of The American Committee for East West Accord, noted in one of his latest articles for Consortiumnews.com that Washington should reconcile itself with the reality of a multi-polar world, where Russia plays an important role.
"American behavior towards Russia in the new millennium had been conditioned by a now seriously outdated view of its potential adversary as a failing state lacking in economic might and in social coherence to withstand serious pressure from outside, enjoying unjustified international rights inherited from its Soviet past and having as its only military props an aging strategic nuclear force that would be practically unusable if push came to shove because that would spell national suicide," Doctorow noted.
It is time for Washington to shift from the outdated "winner-takes-all" policy and adopt a more rational and pragmatic approach toward Russia.
Moscow and Washington could gain great benefits in cooperation on plenty of issues, including peace-keeping missions, investment and trade, culture and education, science and technology, to name just a few.