MOSCOW (Sputnik) — On May 10, the Ukrainian website Mirotvorets disclosed the names, addresses, phone numbers and E-mail addresses of journalists accredited by the self-proclaimed republics of Donetsk and Lugansk to cover developments in the conflict zone.
"We ask for justice in the investigation of this case. The Ukrainian authorities should take immediate measures against the website Mirotvorets," Johann Bihr, director of RSF East European and Middle East Bureau, said.
RSF strongly condemned those who it said had put the lives of thousands of journalist of various nationalities in danger.
"In such tense context this absurd amalgam put journalists in real danger: some of them received threats immediately afterward. Their ability to cover the conflict and their lives in conflict zone are exposed to risk", Bihr said.
In response to the Mirotvorets' comparison of journalists working in the breakaway regions of eastern Ukraine to terrorist accomplices, RSF underlined that the unbiased media coverage of any conflict requires work on both sides of the line of contact.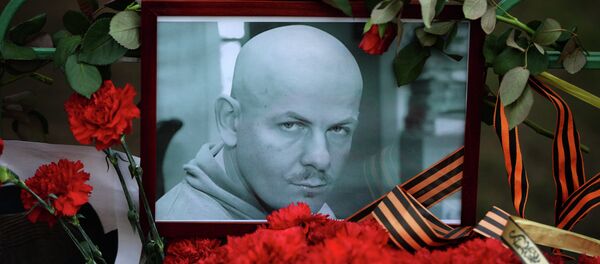 The journalist association emphasized that such leaks violated the European Human Rights Convention as well as Ukrainian national legislation on personal data protection.
Mirotvorets regularly publishes the personal data of "public enemies" opposed to the ruling authorities in Kiev, for example, it allegedly revealed information about former parliamentarian Oleg Kalashnikov and journalist Oles Buzina, both of whom were killed in Kiev in April 2015.
On Wednesday, the Organization for Security and Co-operation in Europe as well as the United States expressed their concerns over the "hacking" of journalists' personal data in the Ukraine. Earlier on Friday, the website was blocked following public pressure.