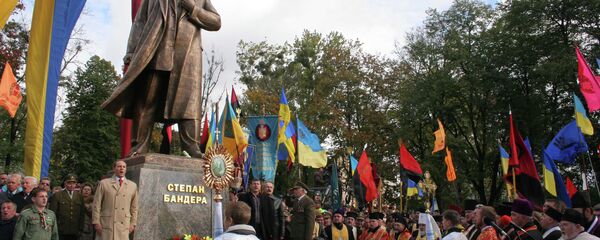 The Ukrainian Insurgent Army claimed responsibility for the murders of publicist Oles Buzina, ex-lawmaker Oleh Kalashnikov and three Party of Regions politicians, and declared a merciless war on the opponents of the "Ukrainian regime," according to their letter cited by a Ukrainian political scientist.
Vladimir Fesenko claims he received an e-mail from the group that described the caliber of the weapon used to kill Oleh Kalashnikov as evidence of their involvement.
The political scientist quoted an extraction of the group's message on his Facebook page:
"We are unfolding a ruthless insurgent battle against the traitors of the Ukrainian regime and Moscow henchmen, and from now on we will speak to them only with the language of weapons until their total extirpation."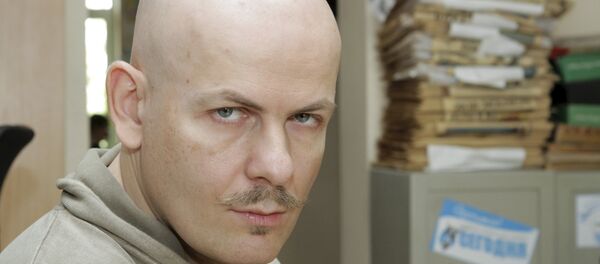 Ukraine has recently survived a series of high profile killings and deaths. In March, the ex-governor of the Zaporizhia region and former Party of Regions member Oleksandr Peklushenko was shot dead. His former party colleagues Mykhaylo Chechetov and Stanislav Melnik committed suicide, with some claiming it was forced.
On April 15, Euromaidan opponent and former Party of Regions lawmaker Oleh Kalashnikov was gunned down in his house. A day later, two masked killers murdered Oles Buzina, a journalist and critic of Petro Poroshenko's policies.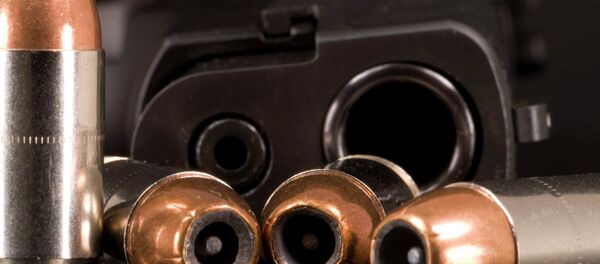 The alleged Ukrainian Insurgent Army took responsibility for the murder of these five men, describing them as "anti-Ukrainian riffraff."
Ukrainian police launched an investigation into the group's involvement.
The Ukrainian Insurgent Army (UPA) was formed in 1942 as a military wing of the Organization of Ukrainian Nationalists (OUN) and collaborated with Hitler troops, waging war against the Soviet Army. Until 1960s, the group, using extremist methods, killed officials, intelligentsia and party members.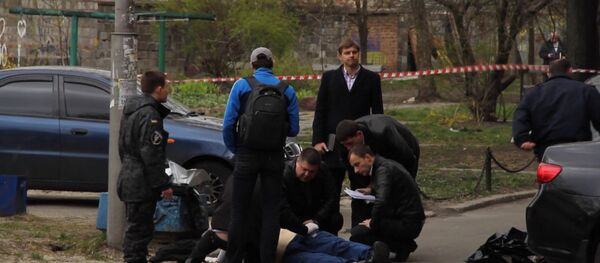 On April 9, the Verkhovna Rada (Ukraine's parliament) recognized the OUN, UPA and similar gangs as freedom fighters, thus glorifying Nazism in practice.
If the statement of the alleged UPA is true (Fesenko has provided neither a copy nor a screengrab), this means the ultranationalists decided that the Verkhovna Rada's law de facto let them off the leash and gave them the green light.

Kiev's current government, putting it mildly, does very little to curb Nazi-inspired
volunteer battalions
, overtly
rewrites Ukraine's history
and uses stirred nationalist sentiments to its advantage.
However, these tactics may backfire. A revolution, as it is well known, devours its own. More radical groups hawk on less radical ones. Will the acting authorities be able to wrest down the genie they have let out of the bottle?
© Sputnik / Vitaly Podvitski
How To Spell 'Hero' in Ukraine: N, A, Z, I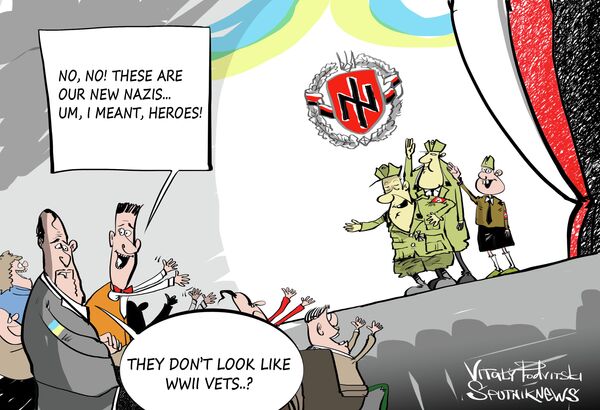 How To Spell 'Hero' in Ukraine: N, A, Z, I
© Sputnik / Vitaly Podvitski