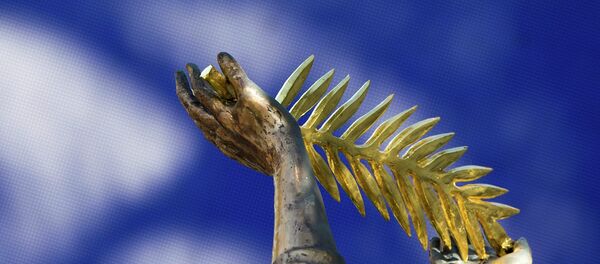 CANNES (Sputnik) — According to the EFE news agency, the incident happened Tuesday, with film's cast holding signs saying "Brazil is experiencing a coup d'etat" and "Brazil is no longer a democracy" before showing of the film.
Brazil's Senate voted 55-22 earlier this month to start impeachment proceedings against Rousseff after she was accused of concealing the country's budget deficit ahead of the 2014 re-election. Rousseff called the impeachment process "a coup."
The 68-year-old has been suspended from office for 180 days, pending trial. Vice President Michel Temer has assumed presidency during that period.
Rousseff has been facing a wave of public discontent for over a year amid the country's struggling economy and a major corruption scandal in the state-controlled Petrobras oil company.