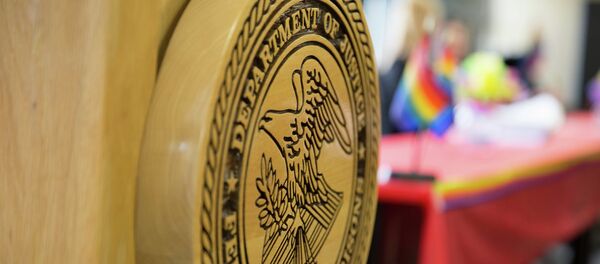 WASHINGTON (Sputnik) — The US Department of Justice (DOJ) declines to confirm or deny media reports claiming that the US authorities have launched a probe into new allegations of Russia's use of doping during the 2014 Sochi Olympics, US Attorney's Office for the Eastern District of New York spokesperson Nellin McIntosh told Sputnik on Tuesday.
"It is DOJ policy that our offices do not comment on investigations; therefore, I could not confirm or deny any matter regarding your inquiry about an investigation," McIntosh stated.
On Tuesday, The New York Times reported citing unnamed sources that the New York attorney's office opened an investigation into the Russian government officials, athletes and coaches.
Earlier in May, US media alleged that dozens of Russian athletes, including at least 15 medal winners and the entire women's hockey team, had been using doping throughout the event.