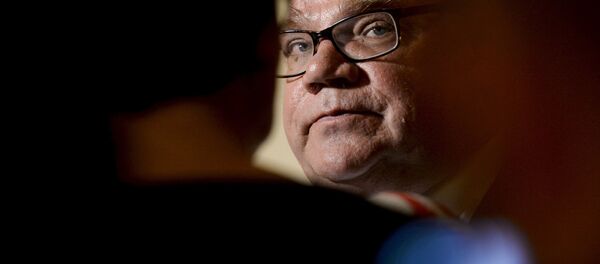 The Nordic Countries have recently received a lot of praise from the US. In particular, US President Barack Obama jokingly hailed Finland's numerous heavy metal bands and, on a more serious note, the competence of Finland's state leadership. During last week's summit with the Nordic leaders, Barack Obama stressed the tense atmosphere in the Baltic region, thus aggravating Scandinavia's unfounded fear of Russia.
According to Soini, who during his USA trip met with his US colleague John Kerry, a conflict in the Baltic is unlikely in the near future, but the joint military exercises with the United States are nevertheless beneficial for Finland, Finnish national broadcaster Yle reported.
"We should take part in them in order for Finland's viewpoint to be taken into account and to ensure that we receive all the information necessary for the defense of our nation," Soini said, stressing that such exercises are a long-standing practice.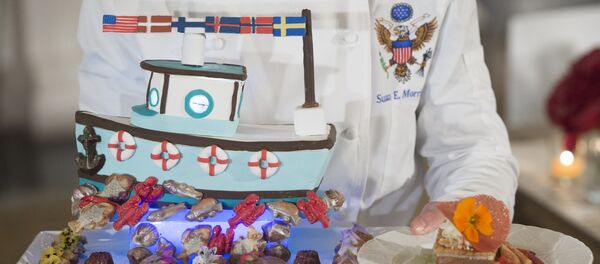 According to Soini, President Barack Obama pledged to further strengthen US cooperation with the Nordic countries, stressing Finland's role as a respected partner in international issues and an active participant in peacekeeping operations.
Last week, Timo Soini of the populist Finns Party, stated that he sought to promote US-Finnish relations and lauded Washington's commitment to Europe as a guaranty of Finland's security. According to Soini, the US had no choice but to step up its presence in the Baltic region following Russia's "aggressive" behavior.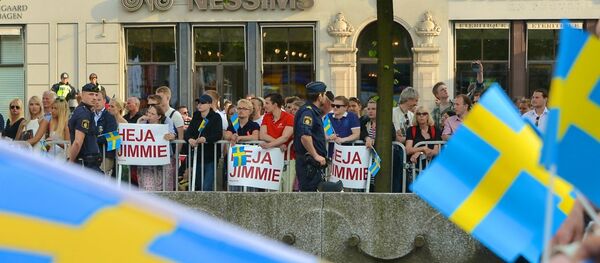 Timo Soini has led the True Finns Party since 1997; it seeks to combine left-wing economics with right-wing social values. Over the years, he has changed his views on a number of issues, including Finland's membership in the EU and the country's joining NATO, sometimes reversing his opinion altogether and sometimes simply backing down. However, Soini remains an ardent supporter of the United States, which may seem surprising for a nationalist-leaning politician. Soini frequently visits the US, and has received invitations to several establishment meetings, such as the National Prayer Breakfast hosted by President Barack Obama. He has also been commenting on European affairs in the American conservative media, such as Fox News.
Formerly a stalwart opponent of NATO, Soini has since 2014 been warming to the concept of Finland dropping its neutral stance and joining the North Atlantic Treaty.