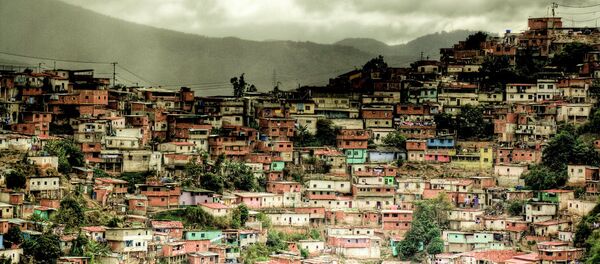 MOSCOW (Sputnik) — The Venezuelan opposition-controlled parliament rejected the extension of the economic state of emergency in the country, as announced by President Nicolas Maduro, one of the lawmakers said.
Earlire this week it was announced that the economic emergency, first declared in the country in January, was being extended for 60 more days.
"The decree on state of economic emergency was rejected at a special session of the National Assembly," lawmaker Julio Borges said Tuesday on his Twitter account.
The state of emergency was first announced after Venezuela's oil price dropped to $24 a barrel, the lowest mark in 12 years. Up to 96 percent of Venezuela's budget depends on oil revenues.
Maduro accepted partial blame for the economic situation in the country in an address to the National Economic Council, stressing that Venezuela needs to replace all sources of income from oil with other sources.