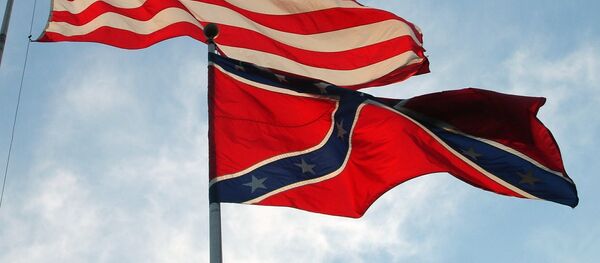 13 October 2015, 23:16 GMT
WASHINGTON (Sputnik) — The US House of Representatives passed an amendment preventing the Confederate flag from flying on flagpoles at all 147 Veteran Administration cemeteries in the United States.
US Congressman Jared Huffman representing the state of California offered the amendment to the Military Construction and Veterans Affairs and Related Agencies Appropriations Act of 2017.
Small confederate flags could still be placed on individual graves two days a year, on Memorial Day and Confederate Memorial Day, according to the measure.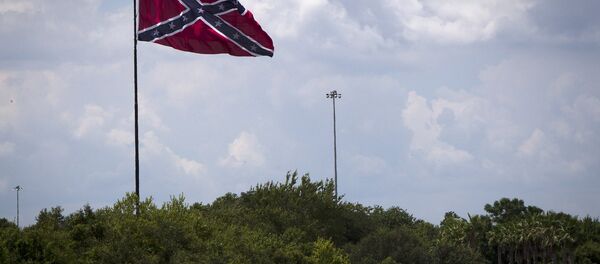 25 September 2015, 21:07 GMT
The Confederate flag, also known as Stars and Bars, represented the Confederate States of America — an unrecognized confederation of slave-owning states in the south of the United States. The confederation was formed in 1861 in opposition to Abraham Lincoln's presidential platform that stood against slavery.
The debate around using the Confederate flag reignited on June 17, 2015, when 21-year-old gunman Dylann Roof shot dead nine African Americans in a historically black church in Charleston, South Carolina. Roof allegedly shouted racist remarks before opening fire on the congregation, and had taken photos featuring the Confederate flag.