MOSCOW (Sputnik) – The minister noted that airstrikes would not be carried out against civilian targets or settlements.
"To continue the fight against UN-designated terrorist organizations, we are offering the United States — as co-chair of the International Syria Support Group — to begin joint actions on May 25 between Russian Aerospace Forces and the US-led coalition, on planning and carrying out airstrikes against al-Nusra Front and illegal armed groups that do not adhere to the ceasefire, as well as convoys with weapons and ammunition, armed groups illegally crossing the Syrian-Turkish border."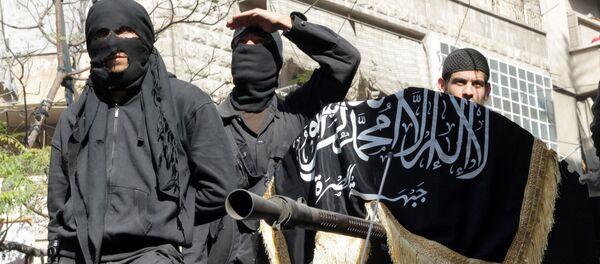 "We suggest the United States to continue its work with the 'moderate' opposition and those who have sided with them in the cessation of hostilities until May 25 of this year, to give exact definitions of the regions under their control, and to withdraw units observing the conditions of the cessation of hostilities from the territories controlled by al-Nusra Front formations and other international terrorist organizations."
Russia reserves the right to unilaterally carry out airstrikes against terrorists not observing the ceasefire in Syria beginning from May 25."
Joint Russia-US measures agreed with Damascus could help start the peace process in Syria, Shoigu added.
"We believe that the adoption of such measures could allow transitioning to the process of peaceful settlement on the whole territory of Syria. Of course, these measures are agreed with the leadership of the Syrian Arab Republic."
Shoigu said that the free crossing of al-Nusra Front and Daesh terrorists through the Syrian-Turkish border destabilizes the situation in Syria.
"This allows terrorists to reinforce their units with fighters, as well as arms and military equipment, to bring in weaponry, which will lead to a growth in their new combat capabilities and attempts to capture new territories," Shoigu added.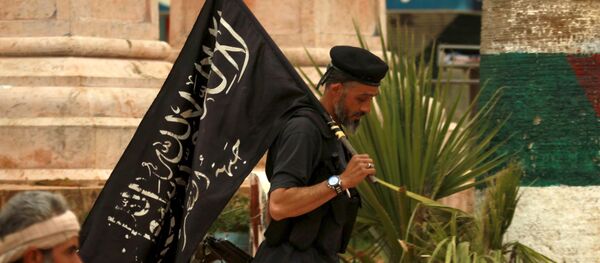 Al-Nusra Front terrorist group and its allies attempt sideline the peace process of the conflict, he said.
"The main violations of the ceasefire in Syria are tied to attempts by the Nusra Front and its backers to sideline the peace settlement of the conflict. The main violations of the cessation of hostilities and the periodic intensity of the situation in northern Latakia, the province of Aleppo, and the outskirts of Damascus are tied with attempts by the Nusra Front and those armed formations allied with them to sideline the peaceful settlement of the conflict and return to full-scale military activities in Syria," Shoigu said.