MOSCOW (Sputnik) — Last week, US Attorney General Loretta Lynch said in a statement that there was no room in the US schools for discrimination of any kind, including discrimination against transgender students on the basis of their sex.
"The members of the United States House of Representatives elected from this state are hereby requested to file articles of impeachment against the President of the United States, the Attorney General of the United States, the Secretary of Education and any other federal official liable to impeachment who has exceeded his or her constitutional authority," the measure reads, as quoted by the KOCO television channel Friday.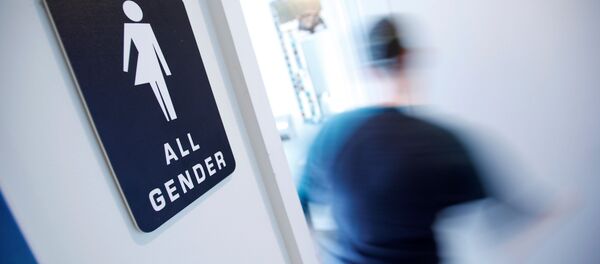 According to the measure, the US Constitution does not grant "the executive branch of the federal government any authority whatsoever over the public education system, nor over the use of restrooms or other facilities thereof."
The directive announced by Lynch is not legally binding, but details the Obama administration's expectations for schools that receive federal funding.
Title IX of the US Education Amendment prohibits education programs that receive federal funding from discriminating against anyone based on sex.