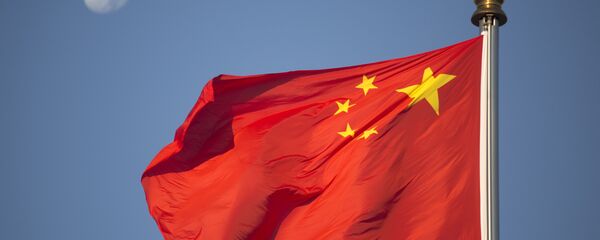 MOSCOW (Sputnik) — In 1992, representatives of mainland China and Taiwan, reached consensus that they recognized both sides as "one China." Tsai Ing-wen, the chairperson of the Democratic Progressive Party (DPP), who was sworn in as Taiwan's first female president on Friday, urged the same day for positive dialogue with China but did not state her support for the so-called 1992 Consensus.
"The communications mechanism between two departments can only be continued if adherence to [1992] consensus is confirmed," Ma said, as quoted by the Xinhua news agency.
Tsai has previously pledged to maintain Taiwan's status quo of de-facto independence, further straining Beijing-Taipei ties.
In 1949, the Chinese Nationalist government was defeated by the Communists and had to flee from continental China to Taiwan, where it formed a separate government and declared itself to be the Republic of China.
Since then, relations between China and Taiwan have been strained, as China refuses to recognize Taiwan as a separate and independent political and diplomatic entity.