"The US president mentioned Russia, but preferred not to name other members of the official nuclear club, including China, the United Kingdom and France," the media outlet noted, pointing out that several other nations are believed to have nuclear weapons, including India, Pakistan, Israel and North Korea.
Another major reason for Russia to keep its nukes intact involves Washington. The US has not ratified the 1996 Comprehensive Nuclear-Test-Ban Treaty (CTBT), which bans all nuclear weapons in all environments. Moscow ratified the deal in 2000, but CTBT will only enter force when all signatories ratify it.
In addition, Moscow, according to the Svobodnaya Pressa, has to consider the funds that the US allocates for defense purposes – nearly $600 billion a year. Washington's "gargantuan" military budget, as analyst Finian Cunningham described it, exceeds those of other big spenders, including China, Russia, Saudi Arabia, France, the UK, Germany, Japan and India.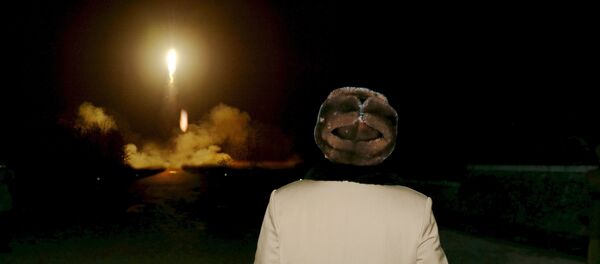 But this is not the whole picture – alliances and affiliations also matter.
"Three of these countries [France, the UK and Germany] are NATO members, while Japan has been a longtime US ally. This means that the gap [in military spending] between the US and Russia is even wider," the media outlet explained.
Last week, Obama told Japan's public broadcaster NHK that "we can go further" in reducing the stockpiles of Russian and US nuclear weapons "but so far Russia has not shown its self interest in doing more."
Russian lawmaker Vyacheslav Tetekin pointed out that the US foreign policy is "disingenuous."
"Any disarmament initiatives launched by US hawks, who are pretending to be 'doves of peace,' serve merely as an instrument designed to weaken their opponents. The Pentagon is making every effort to deploy its missile defense system, upgrading its nuclear weapons. Meanwhile they are offering Moscow to stop," he said.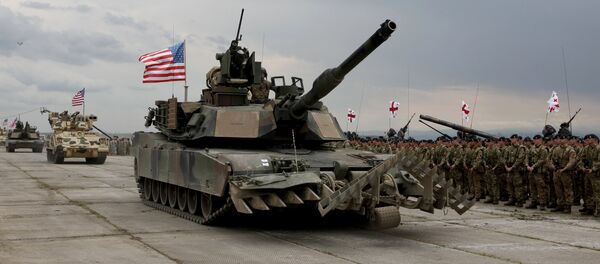 Earlier this month, the US-made
Aegis Ashore
base became operational in Romania. The site is part of a larger initiative aimed at creating a missile shield to cover the US and Europe from Iranian ballistic missiles. Russian officials have called the system a threat to the country, as well as global security.
In this context, Moscow has no other option than to keep its nukes. Defense analyst Mikhail Alexandrov noted that Russia's "nuclear weapons guarantee the country's national security."