WASHINGTON (Sputnik) – When asked whether there are any concerns that the present political situation in Brazil might impact the country's cooperation with BRICS, Ricardo Daskal Hirschbruch said, "I don't think so. That's something that's on the agenda, and I don't see someone changing that."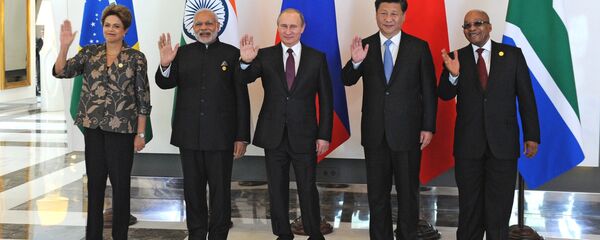 "That's a very important cooperation for Brazil. These are major countries. It's the way the world is going forward. I don't see that changing," Hirschbruch stated on Monday on the sidelines of the fourth annual Doing Business with the BRICS conference in Washington.
Brazilian leadership has been facing a wave of public discontent for over a year amid the country's struggling economy and several major corruption scandals.
Earlier in May, the upper house of the Brazilian parliament voted 55-22 to open impeachment proceedings against President Dilma Rousseff after she was accused of concealing the country's budget deficit ahead of the 2014 re-election. She was suspended for 180 days and her office was assumed by Vice President Michel Temer, who appointed Meirelles as country's finance minister.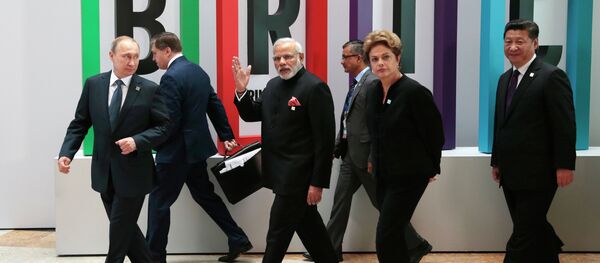 According to the Brazilian O Globo newspaper, Meirelles is expected to take measures to cope with the budget deficit, but needs more time to estimate the real situation with country's public finances.
Meirelles is also due to introduce measures to support economic growth in order to tackle the unemployment in Brazil and to reform the country's pension system, the newspaper added.
BRICS is an association of five developing economies — Russia, China, Brazil, India and South Africa — which comprises over one third of the world's population. The five nations have a combined nominal GDP equivalent to approximately 20 percent of gross world product.