On Friday, Indian media reported that House lawmakers had approved an amendment to the 2017 National Defense Authorization Act on 'Enhancing Defense and Security Cooperation with India', thereby granting New Delhi a status similar to that of Washington's NATO allies.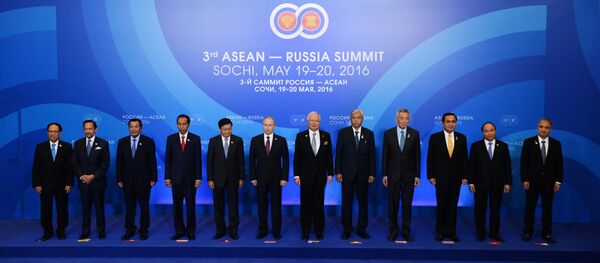 According to Congressman George Holding, one of the bill's coauthors, the amendment "seeks to promote greater defense trade and encourage additional military cooperation between the United States and India." 
Holding emphasized that "given the dynamic nature of the Indo-Pacific region and its importance to our own national security and future economic growth, now is the time to build on recent successes and propel the US-India strategic partnership forward."
According to Indian media, the bill, which must now be approved by the US Senate before ending up on the president's desk for signature, also aims to increase joint military planning between the US and Indian militaries for 'missions of mutual interest' including anti-piracy, disaster relief, humanitarian assistance and joint maritime security.
At the same time, according to the Business Standard, New Delhi's formal commitment to non-alignment rules out a formal defense pact. In this light, the paper notes, India itself might "be hesitant to be designated a 'major non-NATO ally' (MNNA) – which does not automatically include a mutual defense pact, but which permits Washington to extend a range of defense and financial benefits."
And while most US and Indian media have been loath to mention it directly, some analysts, including Expert.ru columnist Sergei Manukov, say that there is no doubt that the budding military cooperation between Washington and New Delhi is part of an attempt to create an anti-Chinese defense bloc.
"The US is actively searching for allies in its confrontation with China," Manukov writes. "Now, the White House has moved to begin a relationship with India, which for many years has had territorial claims against China and has faced it directly in warfare. The Americans want to bind New Delhi in the status of a NATO ally."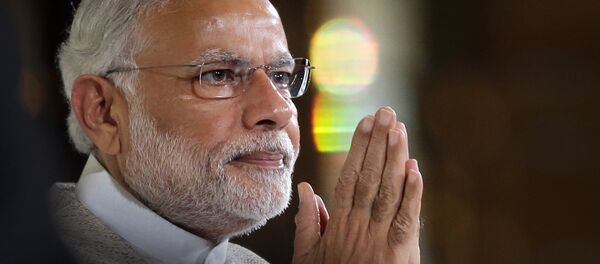 MNNA status seems assured, the analyst says, at least so far as Washington goes. "The amendments completely change the military relationship between the US and India. According to the bill, which remains to be approved by the Senate and the president, Washington will be able to sell India US weapons, military equipment and military technology under the same conditions as it does to members of NATO." 
In the same breath, the analyst recalls, lawmakers approved the blocking of $450 million in aid to long-time US ally Pakistan, ostensibly for its failure to take action against the Taliban-affiliated Haqqani Network insurgents, who operate in Afghanistan and Pakistan's North Waziristan region.
"Washington," Manukov writes, "is not even attempting to hide its dissatisfaction with Pakistani authorities' inability or unwillingness to crush terrorists entrenched in their country."
More importantly, the analyst writes, Washington expects to use the shift toward India to contain rising geopolitical rival China. "The main aim of the 'Enhancing Defense and Security Cooperation with India' amendment is to limit Beijing's expansionary ambitions, using its historical rival New Delhi to do so, with which the White House is now actively working to develop and deepen bilateral ties."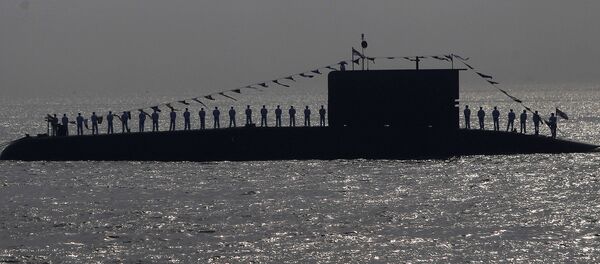 Earlier this month, US and Indian political and military leaders met in New Delhi for a 'maritime dialogue' reviewing maritime issues in the Pacific and Indian oceans. According to Indian media, the two countries are
poised
to conclude a bilateral Logistics Support Agreement (LSA), allowing the two countries' navies to use each other's bases for naval resupply, repair and operations, sometimes in the near future.
Moreover, earlier this year, US Navy Pacific Command Commander Harry Harris told the Senate Armed Services Committee that in addition to the LSA, the US and Indian militaries were negotiating two other agreements: one on communications security, and a second providing for the exchange of topographical, navigation and aerial reconnaissance data.
"Such agreements," Manukov notes, "may be considered the first steps toward the signing of a full-scale military treaty, which would be Beijing's worst nightmare."
At the moment, "Indian and US military personnel conduct regular meetings, but there are no formal relations between the two countries' defense ministries."
This, the analyst recalls, has to do with the fact that "for many years, India has belonged to the Non-Aligned Movement. The country remained neutral during the Cold War, although it maintained a close partnership with the Soviet Union. In response, Washington supported New Delhi's worst enemy – Pakistan, at the time"
"However, the world has changed significantly over the past two decades, the main [challenge], both for Washington and New Delhi being China's rapid emergence as a major regional military power. The second change in recent years has been the sharp deterioration in relations between the US and Pakistan, the result of Washington's decade-and-a-half-long war in Afghanistan."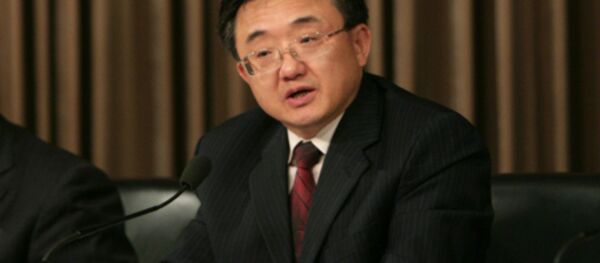 In this regard, "it's no surprise that Pakistan is now the largest foreign recipient of Chinese weapons."
Ultimately, Manukov notes, "it's obvious that the US-India pairing is stronger than the China-Pakistan one. The signing of the agreements between Washington and Delhi, and subsequently, a larger military agreement, will force Beijing to search for allies in a more vigorous fashion."
Last week, US political analyst and radio host Stephen Lendman suggested that the US-Indian NATO-like partnership status was aimed exclusively at isolating New Delhi from China, Russia and the other BRICS countries challenging Washington's desire to maintain a unipolar world order. India, Lendman said, speaking to Iranian broadcaster Press TV, has "good relations with China, good relations with Russia and wants to keep it that way." Washington, however, "is trying to change all that to bring India into its camp" against the two countries.
Prime Minister Narendra Modi is set to visit Washington next month to discuss security and other issues with President Barack Obama.