NATO's initial plan to step up its so-called "deterrence of Russia" was set to create a force of about 4,000 troops, a battalion for Estonia, Latvia, Lithuania and Poland.
However just recently Washington informed the Alliance that it is sending only one battalion to the European eastern flank, instead of the planned two.
Germany and the UK have volunteered to provide a battalion each.
However, there is a big question: which country will fill the void.
Undisclosed US military sources revealed to the Wall Street Journal that America's European allies should form the fourth battalion themselves, in order to play a "greater role in their own defense."
President Barack Obama has complained that European powers are "free-riders on US defense spending."
"But there is a problem. So far, there are no further European takers," the newspaper states.
The outlet notes that the Alliance is pushing Norway and Denmark to team up, however both seem to be reluctant.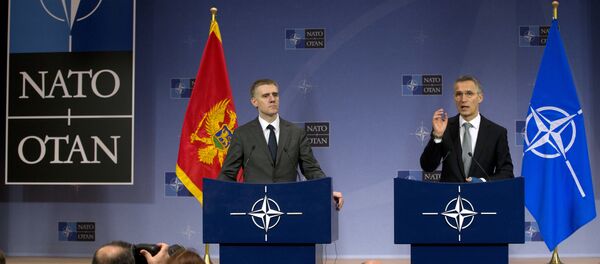 Norway objects that it already has its own border with Russia that it "must pay more attention to" and "potentially reinforce further", while Denmark says it is somewhat "considering a contribution," but that it will not be a "framework nation."
"NATO remains divided on the importance of reinforcing its eastern border," the newspaper says.
"The allies most concerned about Russia are the ones in the east. Many western and southern allies are more focused on the threat of Islamic State."
Military expert Sergei Ermakov also noted that the Alliance is far from being monolithic on the issue.
"I think that the Alliance is not a monolithic one and it is necessary to convince all the member states that there is a real threat to the block, Ermakov, the deputy director of the Taurida Information and Analytical Center at the Russian Institute of Strategic Studies told Radio Sputnik.
"NATO has some certain [financial] gaps and it needs all the member states to pool together some funds for the defense to be able to deploy the necessary infrastructure on Russia's borders."
"And from the point of view of NATO servants and bureaucrats, there is no limit to NATO's expansion eastwards," he notes.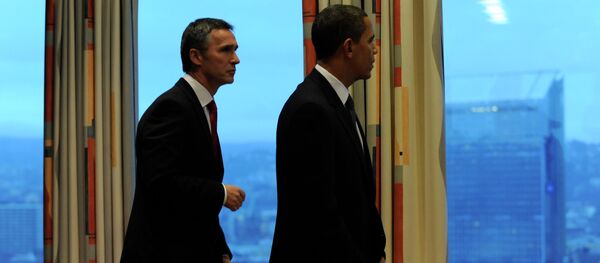 A 'Banal Truth' About Why European Member  States 'Voluntarily' Apply for NATO Membership
His view is echoed by journalist Christian Weilmeier, who says that the Alliance won't stop until it swallows up all of Europe.
He refers to the recent signing of the long-awaited document for Montenegro's accession to the organization. It allows Montenegrin representatives to take part in all Alliance meetings as observers until the agreement is ratified by the current 28 NATO members.
"NATO claims that states have "voluntarily" applied for the membership," Weilmeier writes in his article for the Contra magazine.
"However this hides a banal truth: the countries of the Eastern Europe are constantly balancing on the verge of economic crisis and need support. The West jumps in to fill the gap with money and promises, exploiting the plight of these small nations."
Another military expert Dmitry Ofitserov-Belsky also notes that Washington is not satisfied with European efforts and wants to force Europe to take more responsibility for its own defense.
"It should be noted that these are Americans who are creating a belt of instability around Europe making European security a more and more expensive business altogether," Ofitserov-Belsky, foreign relations expert and associate professor at the National Research University Higher School of Economics, told Radio Sputnik.
Does NATO Have any Plan B as a Backup?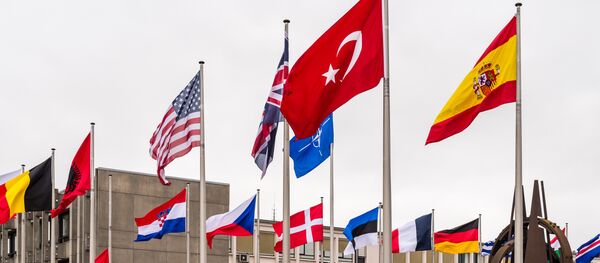 The Wall Street Journal asks if NATO has any Plan B as a backup.
"Well, for now, it might involve NATO's other non-European member, Canada," it suggests.
The outlet notes that US and NATO officials were negotiating with Canadian officials about the possibility the Canadian army could take a greater role. Canada currently has 220 troops in Poland.
While Ottawa has not made any commitments, it isn't saying no, it says.
"Canada is actively considering options to effectively contribute to NATO's strengthened defense and deterrence posture," it quotes one Canadian official without revealing his name.
However, Christian Weilmeier notes that a permanent peace could be achieved in Europe only when the interests of all the great powers are taken into account "in an equitable manner."
"The European statesmen of the past knew it perfectly well. The present-day shortsighted Western politicians squander this legacy and want all the power," he finally states.