On Monday, the Iraqi Army announced plans to begin an offensive to retake the city of Fallujah from Daesh forces. The heavily-populated Iraqi city was the first to fall to the extremist group in 2014, but in recent months Iraqi forces have been able to sharply reduce the militants' stronghold over the city.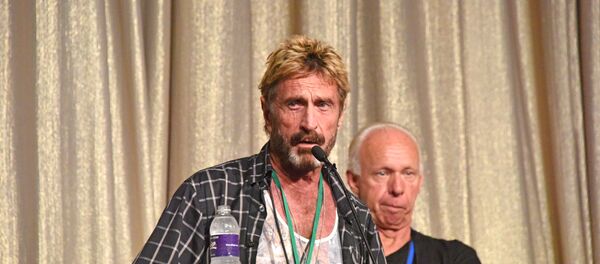 The city also played site for one of the bloodiest battles following the US-led invasion of Iraq, leading to mass casualties of US service members and leaving a once-prominent city in ruins. 
Following the ouster of Saddam Hussein, Fallujah, like many other multicultural cities in the country, descended into sectarian strife leading then-Senator Joe Biden to call for the partitioning of Iraq in 2006.
The Sunni-dominated city faced the worst of the systematic effort to expunge loyalists of Saddam Hussein's secular Ba'ath Party, in a process now known as de-baathification, from positions within the Iraqi government, including ordinary social sector positions in education, medicine, and engineering. 
The once prominent Sunni middle class found themselves the subject of persecution at the hands of the Shia-led government, and violent Shiite militias, notably Muqtada al-Sadr's Mahdi Army.
The widespread alienation of Sunnis and the repeated violent tides of ethnic cleansing by Shiite militias forced many secular Sunnis into league with the violent Daesh extremist group, whose Iraqi branch is now dominated by a cadre of former Saddam Hussein loyalists.
With the government unravelling in Iraq, and the violent Mahdi army once again threatening to seize control of the country, the situation has been described as waves of ethnic cleansing by competing and increasingly extremist sectarian militias – the Mahdi Army, supported by Iraqi forces on the Shia side, and Daesh, along with al-Qaeda, on the Sunni side.
In this descent into social cataclysm, the Iraqi army, along with loosely-affiliated Shia militias, looks to 'liberate' Fallujah, using American weapons and support, but with many residents of the Daesh-occupied city fearing another violent round of ethnic cleansing. On Tuesday, Loud & Clear's Brian Becker sat down with Iraqi-American and foreign policy analyst Raed Jarrar to discuss the latest offensive.  
​Has the offensive on Daesh-controlled Fallujah begun?
"The news coming from Iraq indicates that there are no signs that the offensive has begun yet, but the Iraqi government has announced its intentions to start an offensive," explained Jarrar. "US sources have been denying that any operations have started taking place so there is some confusion about that."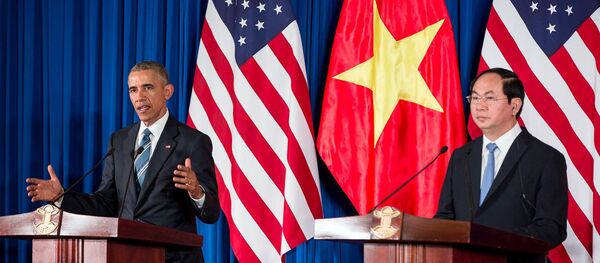 The foreign policy analyst observed that people remaining in Fallujah are frightened by the Iraqi forces and affiliated militias, who they believe will use the presence of Daesh as a cover for ethnic cleansing.
"Militias affiliated with the Iraqi forces have made shocking announcements of late, calling Fallujah cancer that has to be cut out, and these proclamations are concerning because the militias have committed war crimes when they attacked towns controlled by ISIS in the past," said Jarrar. "There is a real concern that the anticipated attacks on Fallujah will follow the pattern of abuses committed by Iraqi forces and affiliated militias in the past."
What do they mean by 'liberating' Fallujah? Ramadi was 'liberated' but there was nothing left.
"There was a report by Human Rights Watch that came out last year that was titled 'After Liberation Came Destruction.' The word liberation is a very problematic word in this context," said Jarrar. "Human Rights Watch reported the premeditated and systematic way that Iraqi forces and militias took towns back from ISIS and destroyed towns, committing ethnic cleansing. They targeted some ethnicities against other ethnicities, demolished homes of some sects and kept homes of other sects."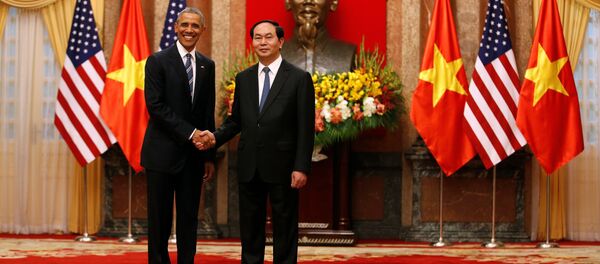 "I expect that this is just another campaign of ethnic cleansing and they are using ISIS as a pretext to enter these towns and bombard them," said Jarrar. "This is a premeditated policy of destruction and ethnic cleansing that the Iraqi government has been following since 2003."
Where should forces attack to get a handle on the unravelling situation in Iraq?
"From my point of view, that is not the discussion that we should be having. It is not about which city to bombard first or what city to allow the US and its allies to bomb first," said Jarrar. "That is why I wanted to comment on the word 'liberate,' because it implies that there is a legitimate force that will come in to kick out an illegitimate group. That is not the situation in Iraq. Iraq has many extremist and violent groups, including the government forces."
"If the United States wants to give good advice to Iraq, then we need to start by stopping support to groups and the Iraqi government, that have been committing mass violations of human rights, funding these groups is illegal under US and international law," said Jarrar. "We continue to give funds and weapons to groups committing atrocities in Iraq."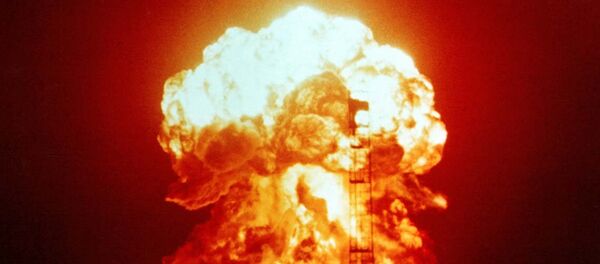 Jaraa claimed that a more meaningful solution to the ongoing sectarian violence in Iraq and throughout the region, would be to focus on policies of division and persecution that pit groups against each other, likening the violence committed by Shia militias to that committed by Daesh, which he referred to as a similar force on the Sunni side.
"The idea of getting rid of all these things will not include dropping more bombs on Iraq, it will not make the country more peaceful and it will not make these groups more moderate. It will actually make more death and destruction and that is what the US has been doing in Iraq since 1991," stated Jarrar.  
Daesh is blocking Fallujah residents from leaving while the Iraqis demand that they leave – what will happen to the civilians?
"They are the ones that pay the hefty price and many of them have been paying a heavy price, not as a consequence of violence, but because that is the actual goal of violence – displacement," explained Jarrar. "The Iraqi militias, especially those affiliated with the Iraqi government, have been implementing a plan of systematic displacement to gain more territory for their own group."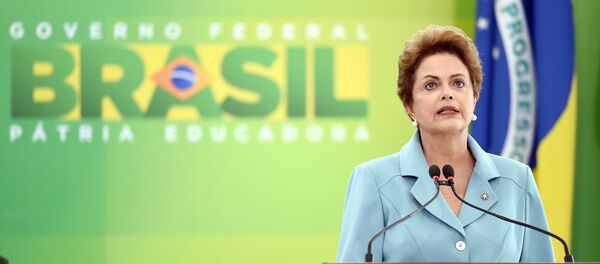 "This is a different analysis than you receive in the mainstream media that the violence is part of the medicine, part of the solution, and the US has to support attacks on Fallujah and Mosul because this is the way to get rid of the bad guys and liberate these towns," explained Farrar.
"That is not what is going on in the real world. In the real world this is more violence that has illegitimate agendas to displace more Iraqi and create more sectarian enclaves," he said.