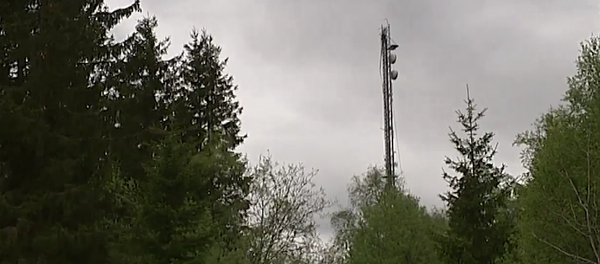 Sweden's mainstream media seems to have adopted a new mantra: whenever anything bad happens, blame it on Russia. However, one of the disturbing details is that not only the tabloids are dishing out the xenophobic gossip; even the nation's most reputable sources have indulged in disseminating such speculation with the clear intent of induce fear in the population. They paraded out a number of esteemed "experts" on terrorism, who were given carte blanche to express their opinions without the benefit of doubt.
According to an opinion piece by Ivan Midjich of the NGO We Are Dalarna, published by Nyheter24, Sweden must stop "crying wolf" and pointing at Russia every time something unexpected happens.
The first to blatantly accuse Russia was 'terrorist scientist' Hans Brun, who was caught with his foot in his mouth last year when he falsely accused Iraqi national Mutar Muthanna Majid of being a jihadist. Majid was seized by police after a major nationwide awareness campaign, only to be subsequently released and fully acquitted.
"It is only Russia that could conceivably have an interest in it," Brun told radio station P4 Sjuhärad in his commentary on the hypothetical "sabotage."

Professor Wilhelm Agrell of the University of Lund also blamed the infrastructural problems on imagined Kremlin interference. He linked the chain of events to a particular type of "hybrid warfare," which Russia supposedly had been waging even prior to its reunification with Crimea.
Russia's embassy in Stockholm ridiculed Sweden for peddling James Bond-style conspiracy theories.
"The story feels like it is inspired by the James Bond films, resonating here in Sweden where there is unfortunately an established tradition of regularly looking for a 'Russian trail'," the Embassy wrote in a Facebook post.

The Embassy recalled Sweden's painfully unsuccessful hunt for what was rumored to be a damaged Russian submarine in 2014, calling it '
embarrassing
'. In the 1980s, a similar search was performed by Sweden, only to later admit that the 'intercepted communication signals' were in fact were noises made by minks.
In his opinion piece, Midjich was forced to formally stress that he is "no friend of Vladimir Putin" and actually condemned both Russia's takeover of Crimea and involvement in Ukraine, in order to make his opinion more acceptable for the Swedish media. Then, however, he proceeded to refute these imaginary "acts of sabotage" by a "foreign power" as the results of maintenance deficiencies, poor security or IT crashes.
"These isolated incidents were thus baked together into some kind of sinister plan to destabilize important social functions. And all the supposedly "non-partisan" information providers blamed Russia without hesitation. The critical voices were few and were given no space in the major media," Midjich argued.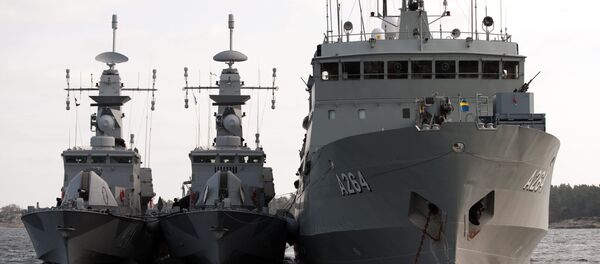 He also ventured that this kind of misinformation could affect the parliament's decision on its Host Country Agreement with NATO and lead Sweden in a direction that lacks the support of the majority of its citizens.
Sweden's notoriously paranoid behavior towards its eastern neighbor is encapsulated by the Swedish word "rysskräck" — fear of Russians or things that are Russian. Sweden and Russia were rivals in the region for a long period of time. Russia both conquered the Baltic and Finnish lands formerly controlled by Sweden and won a major battle against the combined forces of Sweden, Poland and Ukraine in Poltava.