VILNIUS (Sputnik) — NATO needs to maintain a dialogue with Russia to rebuild mutual trust and avoid the escalation of current crisis, German Foreign Minister Frank-Walter Steinmeier said.
"I fear that focusing solely on preparations to defend itself can lead to hardships, which meet no one's interest. We need a dialogue with Russia in order to rebuild the trust that has been lost, and to minimize the threat of being involved in the escalation spiral. It is good, that NATO and Russia will meet again to talk before the summit in Warsaw," Steinmeier told the Baltic News Service in an interview.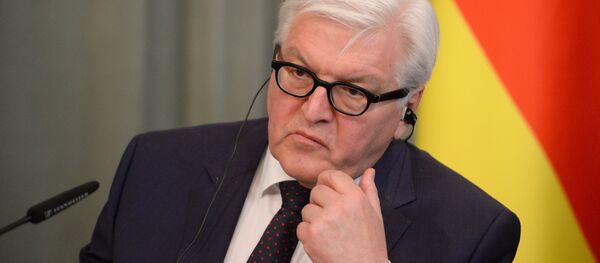 The interview came ahead of the foreign minister's meeting with Lithuanian President Dalia Grybauskaite and Foreign Minister Linas Antanas Linkevicius. The parties are expected to discuss the relations between western countries and Russia, as well as NATO plans to extend its presence in the Baltic States.
The Warsaw NATO Summit 2016 will take place on July 8-9. The alliance members are set to discuss increasing military activities on NATO eastern flank.