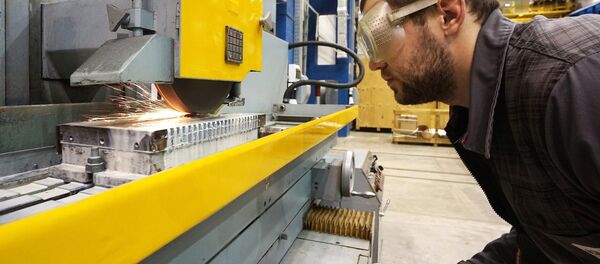 German Vice-Chancellor and Minister for Economic Affairs Sigmar Gabriel has joined a growing chorus of voices calling for better relations with Russia, including the beginning of an end to sanctions, German television broadcaster ZDF reported on Wednesday.
"Sanctions still inhibit economic relations between Germany and Russia. But at Russia Day in Rostock, it is clear that an end to the restrictions is longed for by both sides, at least gradually," ZDF reported.
Gabriel was speaking at the second Russia Day, a trade fair attended by 600 representatives of German and Russian companies held in the North German state of Mecklenburg-Vorpommern on Wednesday.
"We all know, from experience, that in the long run isolation doesn't produce anything. In the end, only dialogue can help," the minister said, and criticized the EU's insistence on linking sanctions to full implementation of the Minsk agreements, ZDF reported.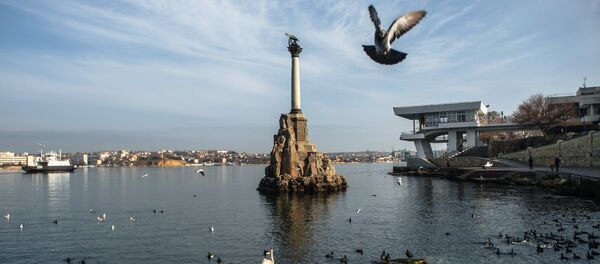 The Minister President of Mecklenburg-Vorpommern, Erwin Sellering, also said he is keen for an end to sanctions and Russian counter-sanctions, which have badly affected German producers; Germany exported 21.8 billion euros ($24.3 billion) of goods to Russia in 2015, 40 percent less than during 2013.
"We are waiting impatiently for the sanctions to be lifted so that we can reestablish our previous economic exchange," Sellering said.
Russian Industry Minister Denis Manturov was also a guest at the trade fair, and agreed that lifting sanctions would bring benefits for both sides.
"When sanctions are lifted Russia and Germany will get additional investment, the trade between the countries will increase. Of course, a lot depends on other factors, like the price of oil and gas, but in general there will be a positive effect," Manturov said.