WASHINGTON (Sputnik) — US special operations forces, who are on an advise and assist mission in Syria, have not engaged in combat, Operation Inherent Resolve spokesman Col. Steve Warren said in a briefing on Friday.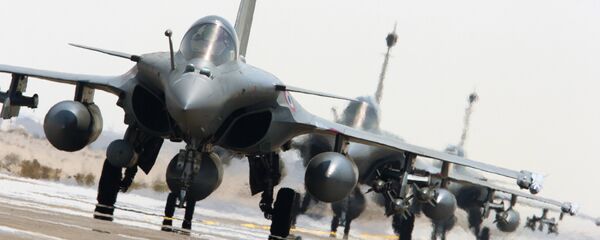 US media reported on Thursday that some photos taken on May 25 in Syria show US military allegedly fighting near the front lines during an offensive to retake Raqqa from the Daesh.
"At this point none of them [US Special Forces] has been engaged in Syria," Warren stated. "They are deep behind enemy lines."
In April, US President Barack Obama announced the deployment of additional 250 military personnel to Syria to provide support to local forces fighting the Islamic State jihadist group, outlawed in the United States and Russia.