Although Russia and Saudi Arabia are making efforts to build a mutually-beneficial relationship, their goals in energy markets and Middle Eastern politics differ fundamentally, according to Nikolay Pakhomov, a New York City-based political analyst and Russian International Affairs Council expert.
"Current tensions between Moscow and Riyadh have two main dimensions. The Russian and Saudi positions differ, first, on the fundamentals of global energy relations, and second, on counterterrorism. Both dimensions have factors that obscure the full understanding of these differences," Pakhomov writes in his article for the National Interest.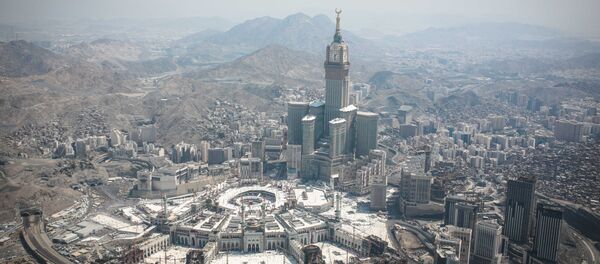 The expert called attention to the fact that while Moscow is interested in freezing oil production together with OPEC, Riyadh's behavior during April's talks in Doha clearly signaled that Saudi Arabia puts its rivalry with Iran before the interests of global oil producers.
In contrast to the impulsive Saudi leadership that continues "to pump more oil in order to crush all its competitors," Russia is concerned "with the smooth functioning of global energy markets, including oil markets, and security of supply as well as security of demand," Pakhomov underscores.
To illustrate Riyadh's stance on the matter, the expert refers to Saudi Deputy Crown Prince Mohammed bin Salman, King Salman' son and confident, who told Bloomberg that "he doesn't care if oil prices rise or fall."
"If they go up, that means more money for nonoil investments, he says. If they go down, Saudi Arabia, as the world's lowest-cost producer, can expand in the growing Asian market," the media-outlet wrote in April, 2016, citing the prince.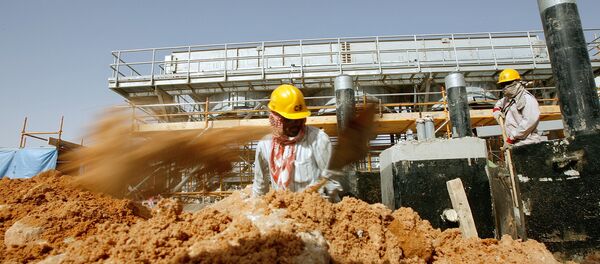 One might say that the Saudi prince's statements are insincere, as Saudi Arabia is suffering a lot from the current slump in oil prices; however, Riyadh's actions speak louder than words.
In this context Russia hailed the creation of the Gas Exporting Countries Forum (GECF) to resolve the contradictions.
According to Pakhomov, the GEXF has become a successful international energy organization that differs a lot from OPEC.
"While OPEC was created as a cartel, advancing exporters' interests against those of importers, the GECF is an industry-specific organization aimed at improving the efficiency of global gas production through dialogue among professionals," he stresses.
At the same time international observers are expressing their doubts that Prince Mohammed's Vision 2030 project aimed at diversification of the Saudi economy will ever come true.
"While the government has ambitious and comprehensive plans to address the shock by diversifying its economic and fiscal base, those plans are at an early stage of development and their impact remains uncertain," Moody's Investors Service wrote in mid-May after downgrading Saudi Arabia's long-term issuer ratings to A1 from Aa3.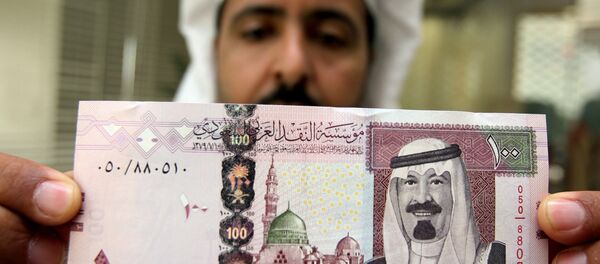 On the other hand,
Riyadh's longstanding support to Sunni Islamists
in the Middle East continues to trigger concerns both in the West and in Russia.
"To state that Russia is protecting 'its guy in Syria,' Bashar al-Assad, while Saudi Arabia is supporting the opposition's struggle for freedom, would be a misleading simplification," Pakhomov points out.
It is no secret anymore that Daesh and al-Qaeda are not the only radical Islamist factions in the region: for instance, Ahrar ash-Sham and Jaish al-Islam does not differ much from the notorious terrorist organizations. Unlike Riyadh and Ankara, Moscow has called for separating terrorists from "healthy" opposition forces in Syria in Iraq.
"The next thing to consider while analyzing differences between Moscow and Riyadh's antiterrorism approaches is the fact that Saudi support to jihadist groups in Syria has been an open secret for some time. Now it even seems as though Saudi Arabia and Turkey… are trying to consolidate jihadist units in Syria in a united command structure under the name of Jaish al-Fatah (the Army of Conquest). Coincidentally, al-Qaeda leader Ayman al-Zawahri has also called for this kind of consolidation," Pakhomov stresses.
Russia's concerns are not groundless: the Wahhabi branch of Islam is dominant in Saudi Arabia; and it is well documented that Wahhabi preachers have cooperated with terrorists not only in the Middle East but also in Russia's North Caucasus, and especially in Dagestan.
While Russia and Saudi Arabia have carefully avoided confrontation, it is obvious that their aims in the Middle East differ.
"The future will show how this competition influences international relations," Pakhomov concludes.