MOSCOW (Sputnik) — Earlier in the day, representatives of TVEL held a meeting with ANPP General Director Movses Vardanyan on the sidelines of the Atomexpo 2016 forum.
"During the meeting, the prospects of further cooperation, including the possibility of additional deliveries of Russian fuel for reserve were considered," the statement said.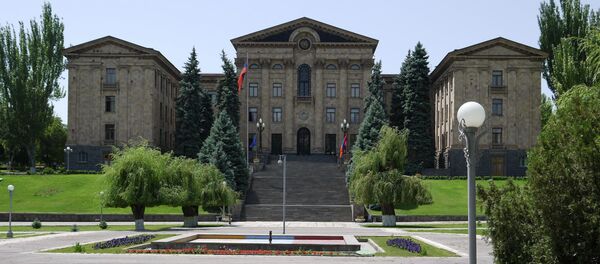 According to the statement, during the meeting Vardanyan appreciated cooperation with Russian partner and highlighted high quality of Russia's nuclear fuel.
The ANPP is located in the vicinity of the country's capital of Yerevan and has two units, but only one is operational at the moment. The first unit was launched in 1976, while the second one was put into operation in 1980. The plant's operations were halted in 1989 due to an earthquake, and resumed again in 1995.