MOSCOW (Sputnik) — He elaborated that the Ukrainian army has adopted about 2,000 units of weapons, more than a 1,000 units of small arms and more than 475,000 of missiles and ammunition.
"During 2014-2016 as the result of state tests, 36 latest models of weapons and military equipment were taken into service and supply or permitted to be used under the control," Shostak said, as quoted in the Ukrainian Defense Ministry statement.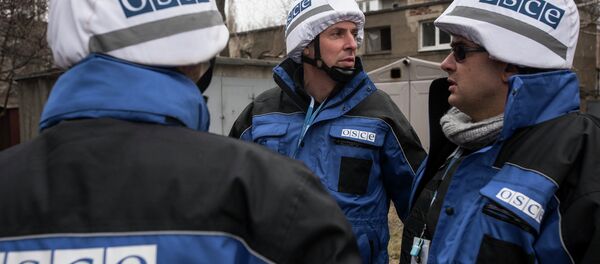 Kiev launched a special military operation in Donbass in April 2014, after local residents refused to recognize the new Ukrainian authorities, which came to power as a result of a coup.
The self-proclaimed Donetsk and Lugansk people's republics (DPR and LPR), established in Ukraine's southeast after the May 2014 independence referendums, have been calling for more autonomy from Kiev.
In February 2015, a peace agreement was signed between the two sides in the Belarusian capital, Minsk. The deal stipulates a full ceasefire, a weapons withdrawal from the line of contact in eastern Ukraine, an all-for-all prisoner exchange and constitutional reforms, which would give a special status to DPR and LPR.