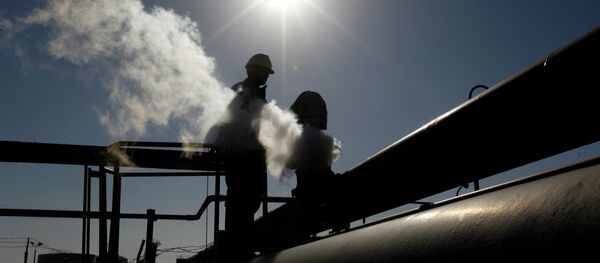 7 December 2015, 09:23 GMT
VIENNA (Sputnik) — Oil production in Libya may return to the pre-crisis level of 1.6 million barrels per day within a year, Deputy Prime Minister of the Libyan Government of National Accord Musa Koni told Sputnik on Thursday.
"As soon as the security situation improves, Libya will return to its normal production level. Perhaps that will be in a few months. We expect an opening of several additional terminals for the oil export which were closed before," Koni said, adding that the country's oil production could return to the level before the crisis "within a year or less" under favorable conditions.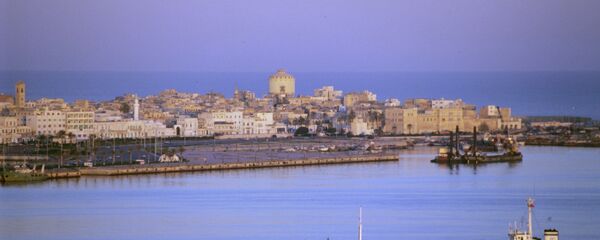 He later explained that for the moment oil production in the country remained low, but that it could improve to the pre-crisis level of 1.6 million barrels per day.
Libya has the largest oil reserves in Africa which are estimated at 48 billion barrels. The country has been in a state of turmoil since its long-standing leader Muammar Gaddafi was ousted in 2011. In December 2015, Libya's two rival governments — the internationally-recognized Council of Deputies in Tobruk and the Islamist-dominated General National Congress in Tripoli — agreed to create a Government of National Accord and end the political struggle.
On May 11, Libyan parliament refused to renew the country's export of oil until the structure responsible for such processes was recognized as legitimate by the international community.